Abanotubani
Once Upon a time in the 5th century AD, when Mtskheta was the capital of Georgia, our king Vakhtang Gorgasali (wolf-head) was hunting, King's falcon caught/injured a pheasant during the hunt, after which both birds fell into a nearby hot spring and they were boiled. This lead to a discovery of the hot springs and, subsequently, to founding of a new capital. The name Tbilisi is derived from word Tbili – warm (from sulferic hot springs).
Waking in the Abanotubani district tourist can discover the charm of this city. Georgians are proud to have all historical religious buildings in this small area of Abanotubani: Georgian, Armenian and Catholic churches, Mosque, Sinagogue and even Ateshga -Zoroastrian fire temple.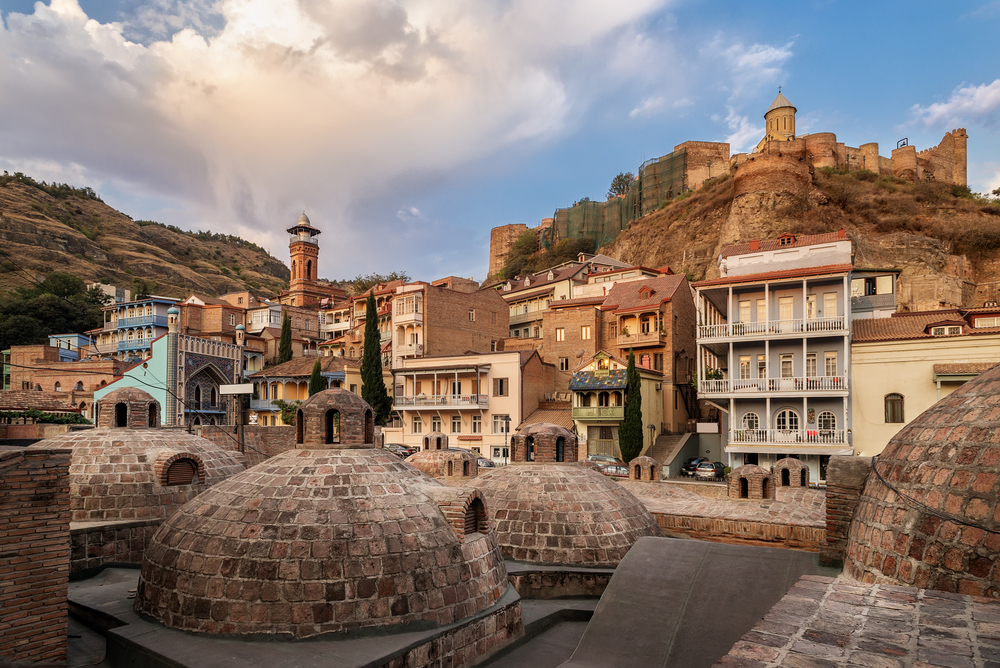 Around Abanotubani Sulfur Baths
Narikala fortress, Metekhi and Betlemi churches are located on the hills offering spectacular views over Tbilisi which is beautiful in the daylight or in the night. There is even a cable car (with a short route) ascending to Narikala fortress. At the root of Narikala fortress The national botanical garden of Georgia is located. There are 2 small waterfalls in the Botanical garden (one can be accesses from Sulfer Baths), Azerbaijani pantheon and opportunity for nice walks in spring especially.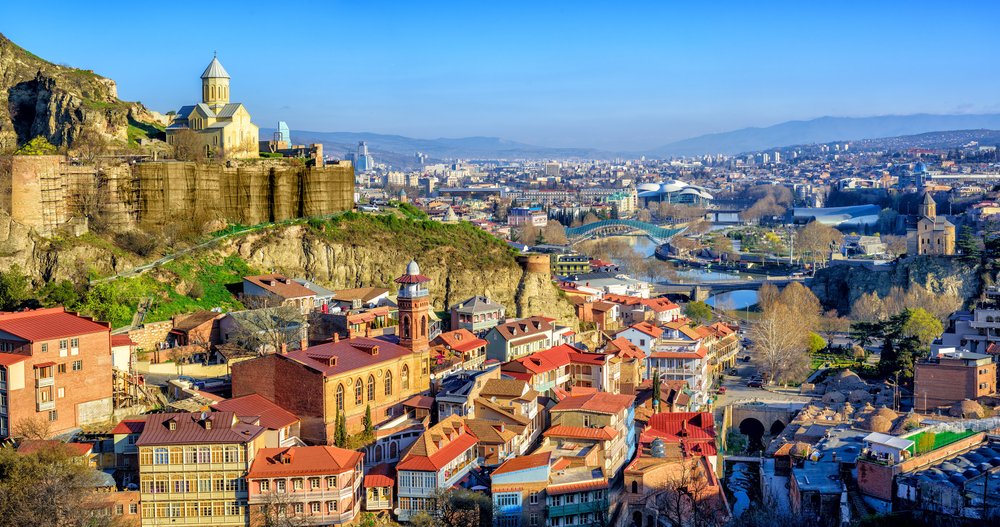 I do not need to post any map, you can get a good map at tourist information center if you really want, you can just enjoy your walk in this beautiful city, meet locals, ask directions -you will find them as warm as the Tbilisi itself.
Facebook Comments