Goderdzi Pass
You can take shorter but rural road from Akhaltsikhe to Batumi and cross the Goderdzi Pass and Walk to Green Lake, visit Beshumi resort and Adjarian summer settlements, have a picnic, if you happen to be on the day of holiday Shuamtoba you can attend horse racing, concerts, traditions and taste local food. Goderdzi Pass crosses Arsiani ridge at the Height of 2025 m. The road quality is not good, so you may need 4wd transport, however, with the help of Quwait, road construction from Khulo to Zarzma is going on.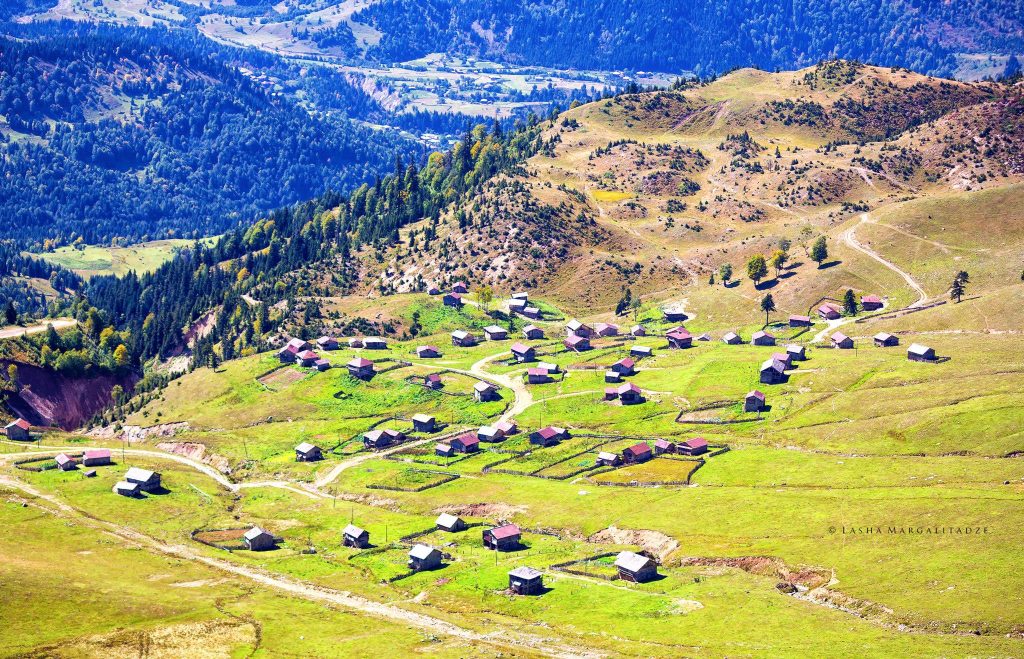 Green Lake, Gorderdzi
Green Lake, a lake in the municipality of Kulo, near Goderdzi pass, 2058 meters above. 5-6km good paved road leads to the lake from the local shop of Goderdzi Pass 2000m from the sea level. The road passes through Adjarian summer settlements. You can meet locals, try their food, enjoy views on the way to lake.
At the end the settlements end and you can visit the lake which has natural green color. Nice places to take photos, relax, swim if there is no fog which often accompanies hikes here. Generally its a nice lake which should be included in any jeep tour or road trip of mountain Adjara.
If you are more into hiking and would like to walk around, I would recommend an easy 3km hike to Sabanela lake (regular alpine lake with nice views) located near Riketi village. It will take less than 1 hour to get there but will make your visit to green lake area more memorable. if you happen to have a foggy weather, when even green color of the lake is not visible better to avoid hiking.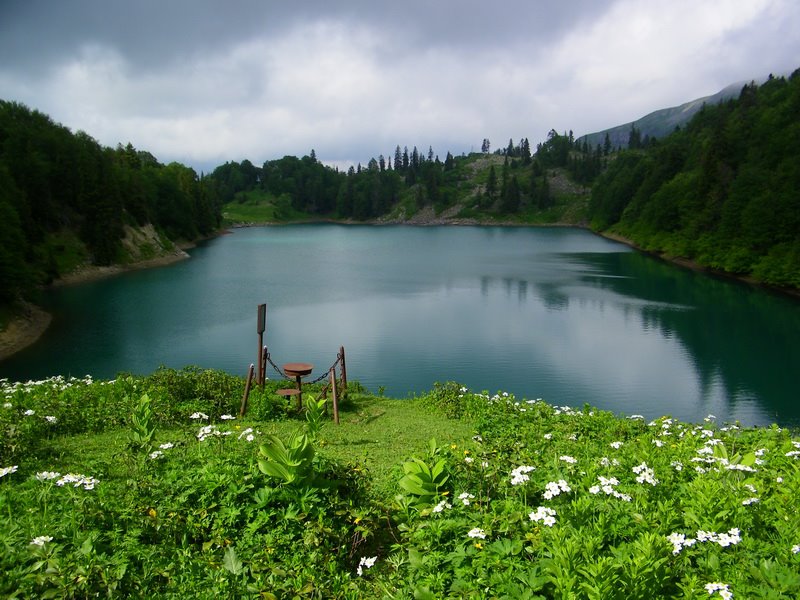 The area is also quite beautiful in winter so it is recommended to visit it any season. For the current photos and updates visit Facebook page of Goderdzi ski resorts.
Beshumi resort and Shuamta lakes
Beshumi resort is located 7km south of Goderdzi pass. It is not must visit if you are passing by and have limited time, however, you can drive down even if you dont stay there, for photos or some rest. There is Goderdzi alpine garden on the way to the resort. Good place for picnic, some kind of ,,lake", possible to walk around, but dont expect some infrastructure. The resort is located on the height of 1850-1900m. Good idea to hike at least to the hill south from the resort to have a view towards the resort itself and on the other side Shuamta lakes and magnificent Khikhani castle. You can hike to the castle, which is actually the main but the most remote sight of the region, more impressive than the lake, but you are not advised to take a car road from this side, only via Khulo and Skhalta. Shuamta lakes can be a perfect spot for photos or camping anyway. You are advised to visit it by offroad/local jeep or by hiking (please do not spoil rented cars by going down here).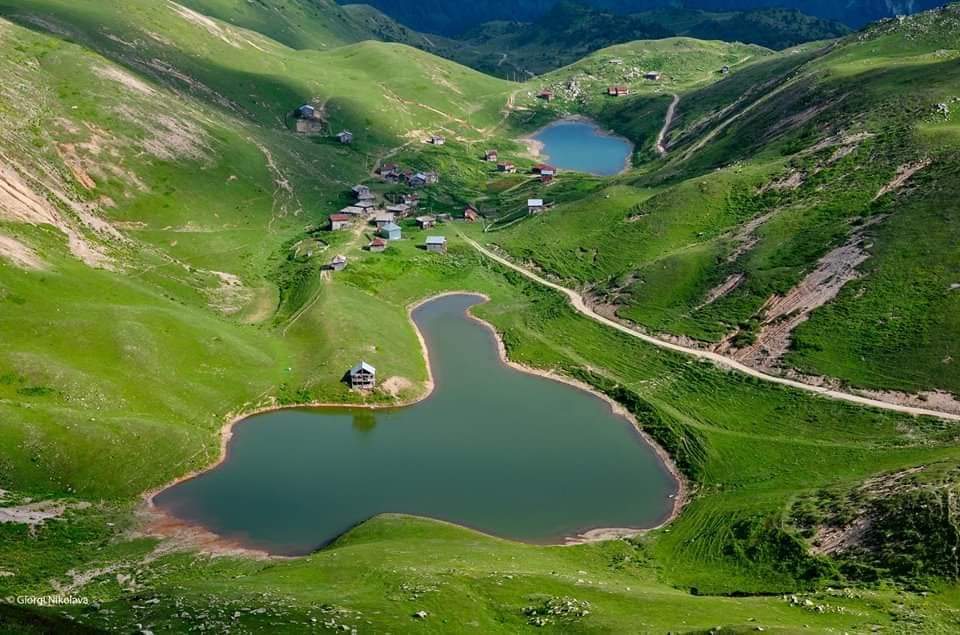 Things to do in Gorderdzi:
Visit Beshumi and hike from there to Khikhani castle.
Stay in Ambassador Goderdzi hotel.
For the GPS track of Green Lake (Mtsvane Tba) Hike:

The map for Akhaltsikhe-Batumi road:

Facebook Comments