Kelitsadi Lake
Beautiful Kelitsadi Lake is located on a volcanic plateau at 3081m above sea level.  If you think you are an experienced hiker, Kelitsadi Lake Trekking is for you.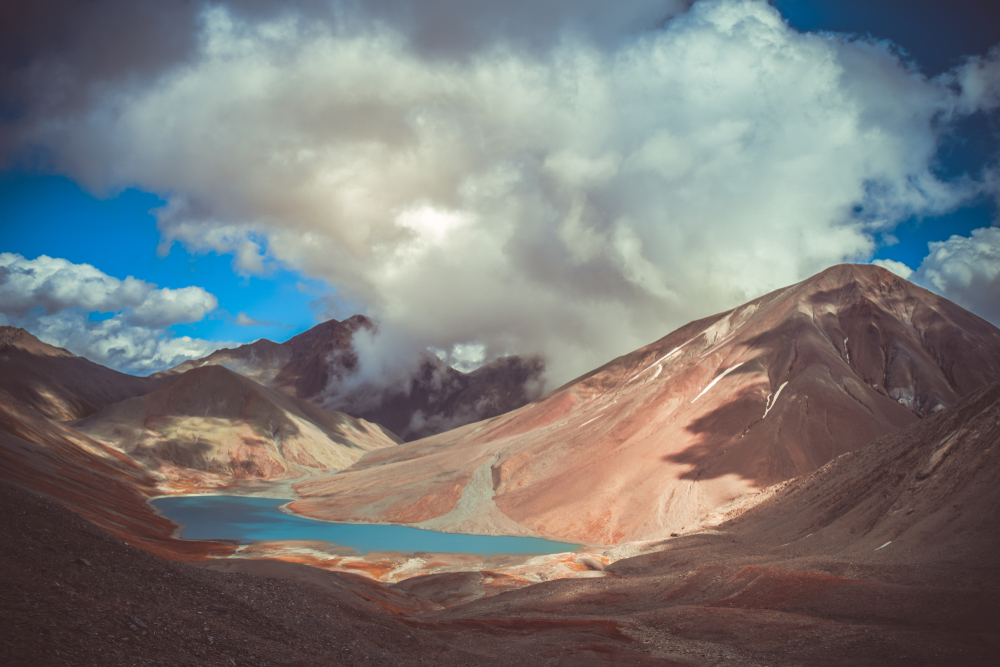 Trek to Kelitsadi Lake
Kelitsadi lake is quite difficult hike which requires 3 days and one night camping in Nogkau ahead of hiking.
The trekking trail starts in Truso Valley near Kvemo Okrokana, you can find more information about Truso Valley here.
On the way you will see the beautiful landscape of Kazbeg Mountain and you will reach the turn of the road which is 3.8 km from the beginning of the route. Check  the GPS track as it is easy to miss turn-off. After about 1 hour of hiking on the high slope you will reach the highest point from where the hike is easier and in 1.9 km you will reach the plateau where you can set up tents and spend the night at Keli Plateau.
The Second day you will be able to reach Kelitsadi lake, rest on the banks of the lake and enjoy your journey. And on the third day you will return to Truso Valley.
Check for weather forecasts ahead – beware of strong rain/snow storms; You can also visit small lake first across the pass at the height of 3300, it will be beautiful but different in different seasons. Then still some ascent till you cross the mini pass and arrive at Kelitsadi Lake where you can camp and enjoy at least one day.
Note that Kelitsadi Lake is located near de facto South Ossetia so check the map and do not approach the de facto border while hiking as you may be arrested.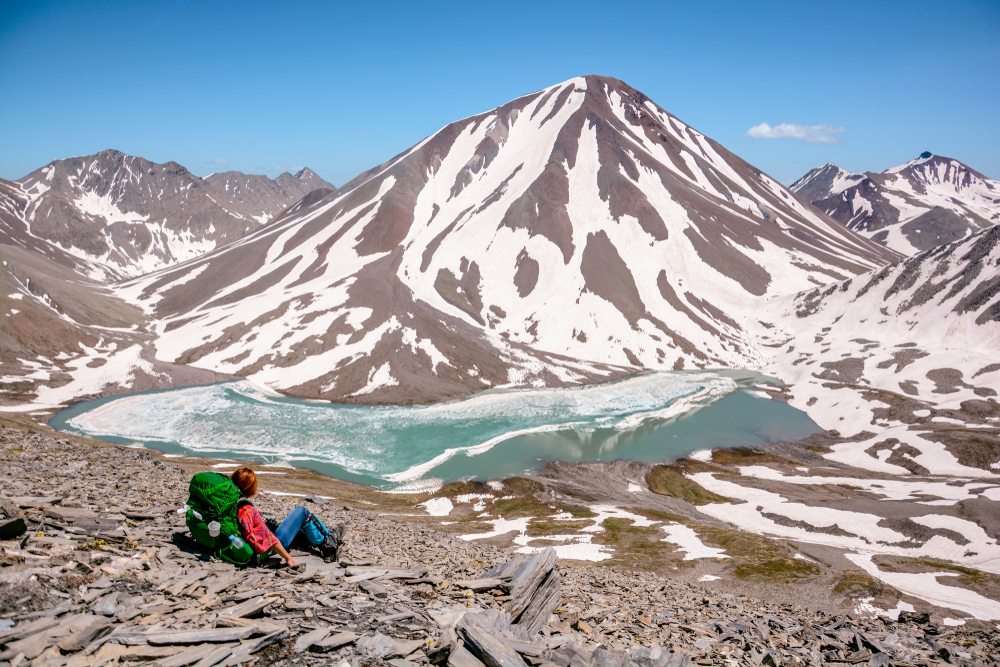 Kelitsadi Lake Permit
In previous years if you wanted to reach Kelitsad Lake you needed a permit. But now it is no longer needed and you are free to Trek to Kelitsadi Lake
What to take with you on Kelitsadi Lake Trek
Comfortable clothing and shoes are important. Keep in mind that the weather can be both rainy and sunny.
Basic hiking equipment: tent, sleeping mat, sleeping bag and more.
Have plenty of water with you as finding drinking water while on the track is very limited.
Food and snacks because you will need a lot of energy when hiking on the lake
Archvebi Lake
There is Archvebi lake across the mountain which is the de facto border between South Ossetia so you are not allowed there but some people still managed to visit and come back and some people managed to visit Tskhinvali prison for a short time.
Till 2008, the best option was to continue from Archvebi to Keli lake and fully explore the Keli volcanic plateau and descend in Mleta below Gudauri but now going further south from Kelitsadi lake is not recommended/possible.
For the tour of Kelitsadi Lake, please check:
Kelitsadi Lake Trekking Tour – 3 Days Exciting Backpacking Tour in Georgia – Welcome to Caucasus (welcome2caucasus.com)
For the GPS Track of Kelitsadi Lake Trek you can see:

Facebook Comments