Samshvilde Fortress and Canyon
Samshvilde is one of the oldest historical fortress-cities in Georgia, located in the village of Samshvilde in Tetritskaro.
Today you will only see the ruins if you visit the castle but you will still feel the archaic atmosphere. Archaeological excavations at the caves in Samshvilde date back to the IV millennium BC.
The main building of the town of Samshvildi is the Church of Sioni, which is located in its eastern part. Archaeologists have discovered ceramic pipes in Samshvilde, which confirm ancient water supply.
The castle stands on a cape at the confluence of the rivers Khrami and Chivchava. From there you can see magnificent views of the canyon. You can visit Samshvildi Canyon in any season of the year. It is a beautiful sight and attracts a lot of visitors. The combination of natural beauty and interesting monuments promises an interesting journey.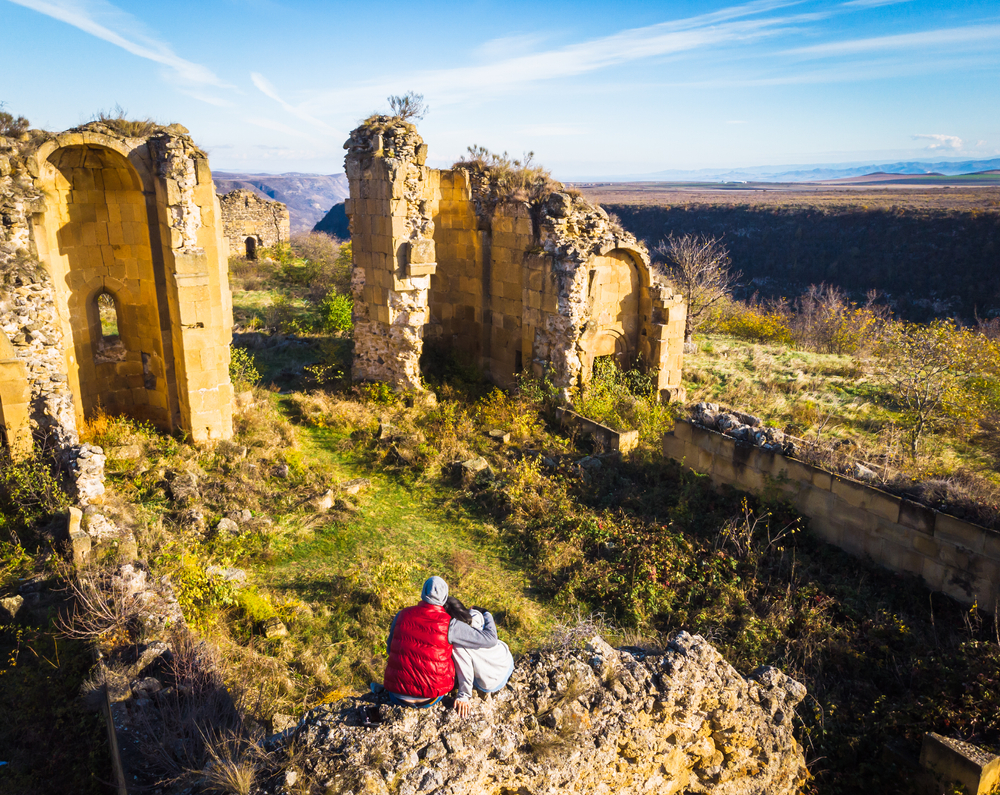 Samshvilde Canyon will amaze you with its deep valleys, high cliffs and beautiful quartz crystals. Khrami river crossing the canyon makes atmosphere more natural and calmer.
How to get to Samshvilde
If you want to visit Samshvilde Canyon, you must first get to Tetritskaro, which you can do by taxi or minibus. Samshvilde village is 5 km away from Tetritskaro. From here the canyon is close (1 km) and you can reach it on foot or by car. In the canyon you can walk 5km along river Khrami and 4km along river Chivchavi.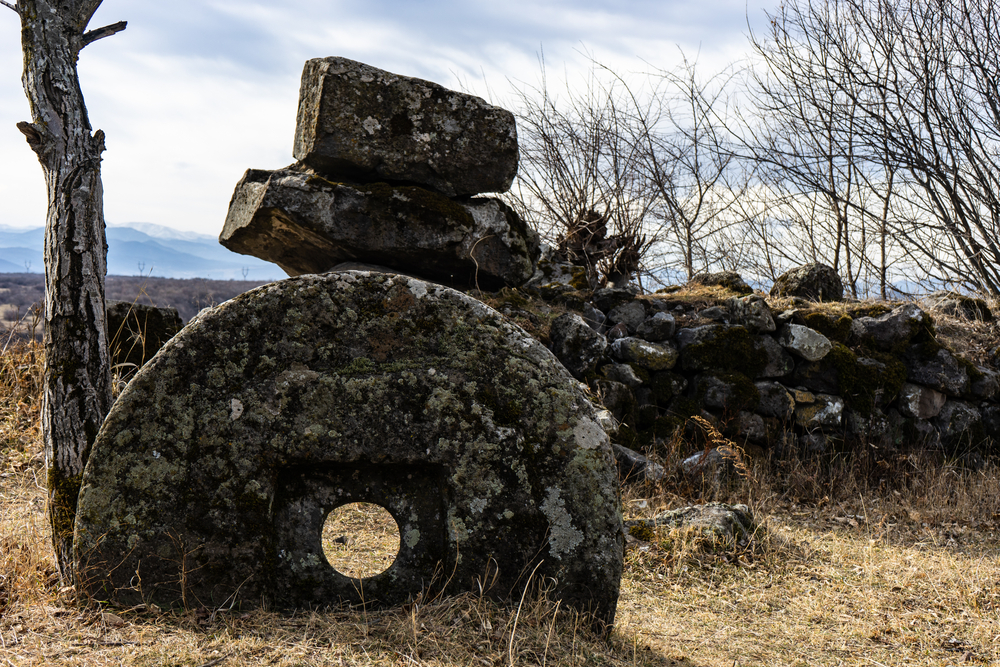 Pirghebuli Monastery
Pirghebuli Monastery is located 5 km from Samshvilde. The monastery is built on a rock that is difficult to access near the river Khrami. The monastery was renovated in 2006 and today is one of the important cultural monuments.
Hike from Samshvilde to Pirghebuli
Distance – 11km, Elevation Gain – 376m, Elevation Loss – 430m.
Hike starts in Tetritskaro districts village of Dagheti. From there you can reach Samshvilde ruins.  From Samshvilde continue to Pirghebuli Monastery for more panoramic views over Ktsia gorge and the canyon.
Tip: It is better to avoid this hike in Summer (starting from May) because there might be snakes on your way.
GPS map of hike from Samshvilde to Pirghebuli:
For other things to do nearby Samshvilde check:
Walk in Algeti National Park, Beautiful German Village Asureti and Bediani Orphanage in Tetritskaro
Facebook Comments