Kulbaki Lakes
Lechkumi is one of most beautiful places to trek in Georgia. One of the main places to visit during the trek are Kulbaki village and green lake -large and beautiful lake with high forested mountains around it and some streams, trout farm and cottage to sleep. The area of lakes and village Kulbaki itself is great area for rest in summer, with number of hike routes and cold relaxing river Jonouli.
Trekking routes start from Kulbaki :
Towards Akhalchala resort
Towards Lebarde alpine lakes in Samegrelo
Towards Askhi massif.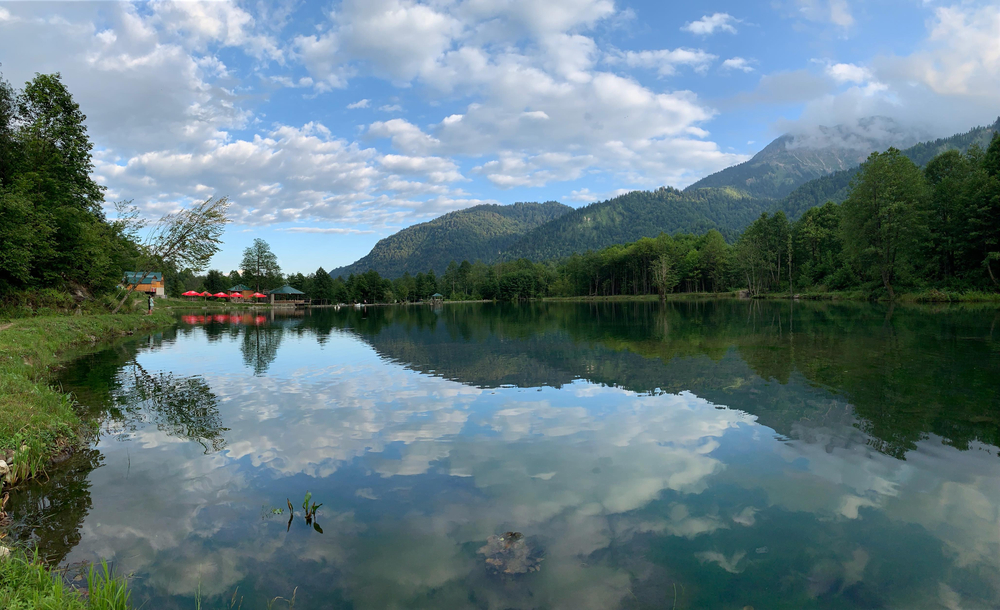 The gorge is colder/cooler and more relaxing than other hotter villages of Lechkhumi and this makes an area great place for rest. From Kulbaki you could hike to Askhi massif (even descend to Kinchkha area from there) or hike to Akhalchala. For the hiking route discription of Askhi pleatau please see the link.

Akhalchala
By jeep route from Tsageri via zemo Lukhvano village (20+km of dirt trial only for soviet trucks or hike) you can make it to abandoned resort Akhalchala which for locals is a symbol of great nature and majestic place for relaxation in summer. From Akhalchala resort you can climb to Mt.Tsikuri and descend to Kulbaki village.
You will need at least 3 days for hiking. Its recommended to stop and rest in Akhalchala for at least 1 full day without hiking and take water for the next days as you will need to hike on the ridge.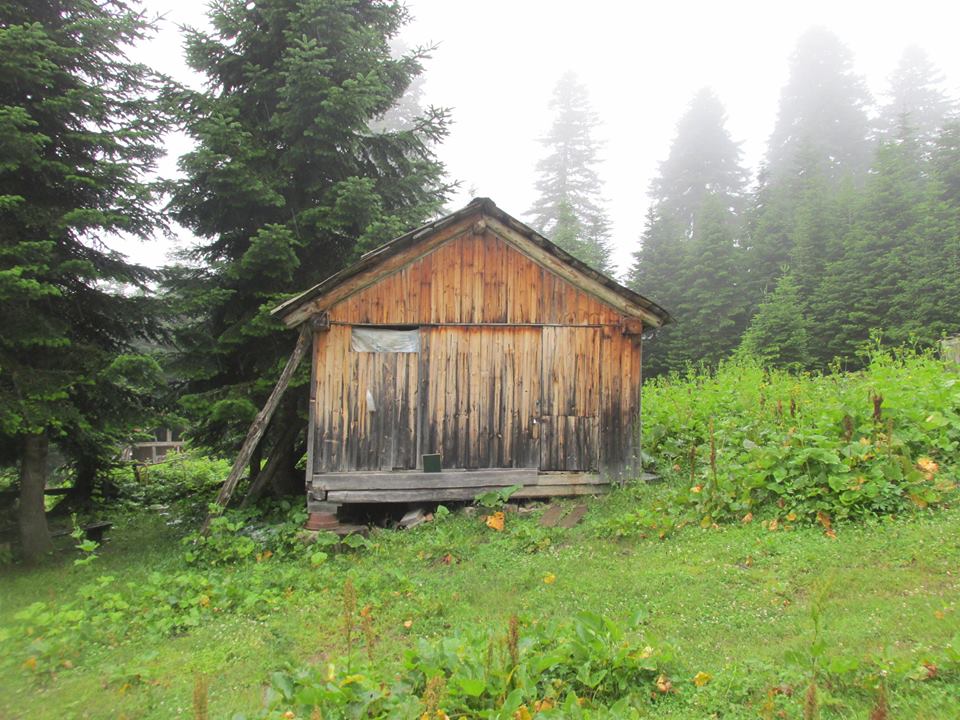 At the end of Hike you can get trout fried at Kulbaki green lake and have relaxing swim in heavenly Jonouli river and remember your childhood as local great poet from this area asks us in his poem – Bardnala to remember cold springs we have tasted (Binuli in Lechkhumi dialect), fishing in Tskhenistskali river, getting drunk with best friends, getting caught in strong rain during hiking, tears and smiles of your parents and feel that it came back for a second…
For Lebarde Lakes Guide visit:
ttps://georgiantour.com/lebarde-lakes/
How to get to Lechkhumi
The best would be arranged car from Kutaisi, roundtrip of Racha and Lechkhumi sights. If you plan to arrive specifically to some area for trekking by public transport, then you can also take afternoon bus to Tsageri from Kutaisi station (near Mcdonalds) and get off at Okureshi in case of Khvamli, or at turn to Kulbaki in case of trekking from Kulbaki. You can see Lechkhumi fb page for more photos.
For the gps trek from Akhalchala to Mt Tsikuri please see:

More places to visit in Lechkhumi:
Planning Jeep Tour in Lechkhumi – Places to Visit in Tsageri area
Facebook Comments