Sairme Pillars
Sairme Pillars natural monument often get special attention of photographers and Instagramers. Drive and do short hike to the viewpoint above pillars (will take 1,5-2hrs up – beware of hot weather and 1 stone above which you can go up but  not safe for kids), or just take a photo from below (can be seen from the main road).
Pillars are not as impressive as the ones in Zhangjiajie National Park, China but of course it depends on photographer. Below you will find easy car route to village Sairme.  Till you arrive in the village, on the right you will find parking of cars. From there it is paved route with many seats to enjoy views of Sairme rocks. However, it is not as impressive as view from above where hikers can make it.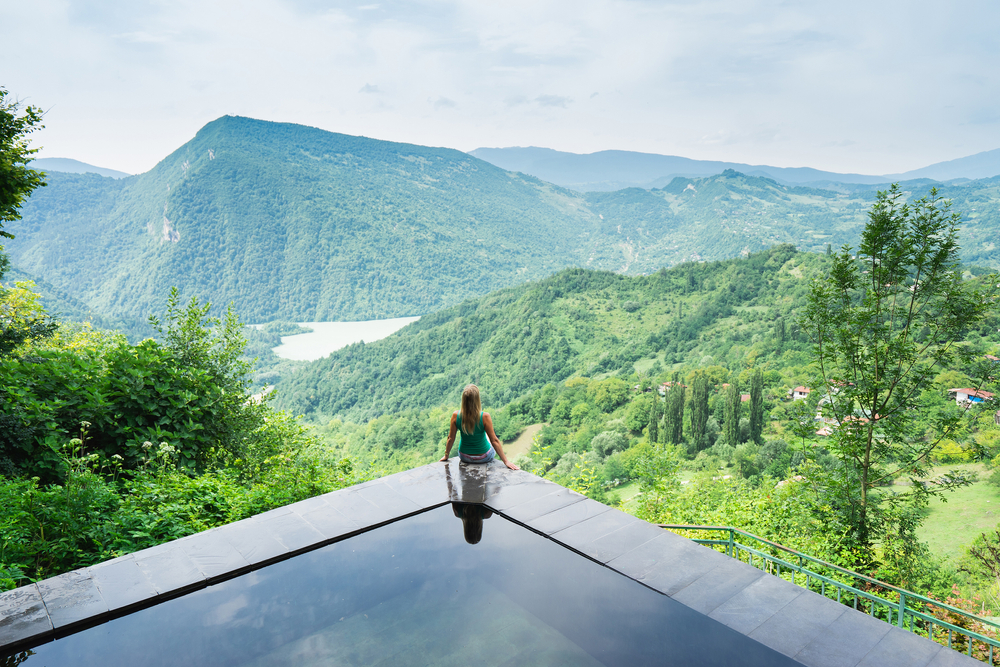 Lailashi Pool
Great photo destination in Lechkhumi is Lajanuri reservoir on the road. For the better views of Reservoir, and for some impressive photo session, its recommended to go up to Lailashi pool. Its not really a place to swim or special sight, but view from there you can see on the photos.
After Lailashi, before crossing Orbeli pass there is turn to Lashichala resort, from where you can hike to Lower Svaneti or you can reach another more remote resort Dzughuri which has mineral waters. From Dzughuri high up in the mountains there is also some kind of alpine lake.
Sairme Pillars hiking map:

For other places to visit in Leckhumi, Georgia:
Planning Jeep Tour in Lechkhumi and Trekking from Kulbaki Lakes
Facebook Comments