Abudelauri Lakes
A Magical, mysterious place, home of Khevsuretian Gods, with a view to a spectacular Chiukhi Mountain, The Abudelauri lakes are situated in far north of the eastern part of Caucasus Mountains at an altitude of 2500m in alpine zones at the foot of the Chiukhi Massif. Lots of legends and myths are connected to these lakes.
The Abudelauri lakes are of transitive colors:
one is colorless (green in photos, due to its surroundings) where you can camp.
the second is blue and very beautiful.
the last one is white like milk- due to glacier – from the white lake newborn river starts.
The trek to the lakes does not involve lots of energy and time if you only want to visit the lakes.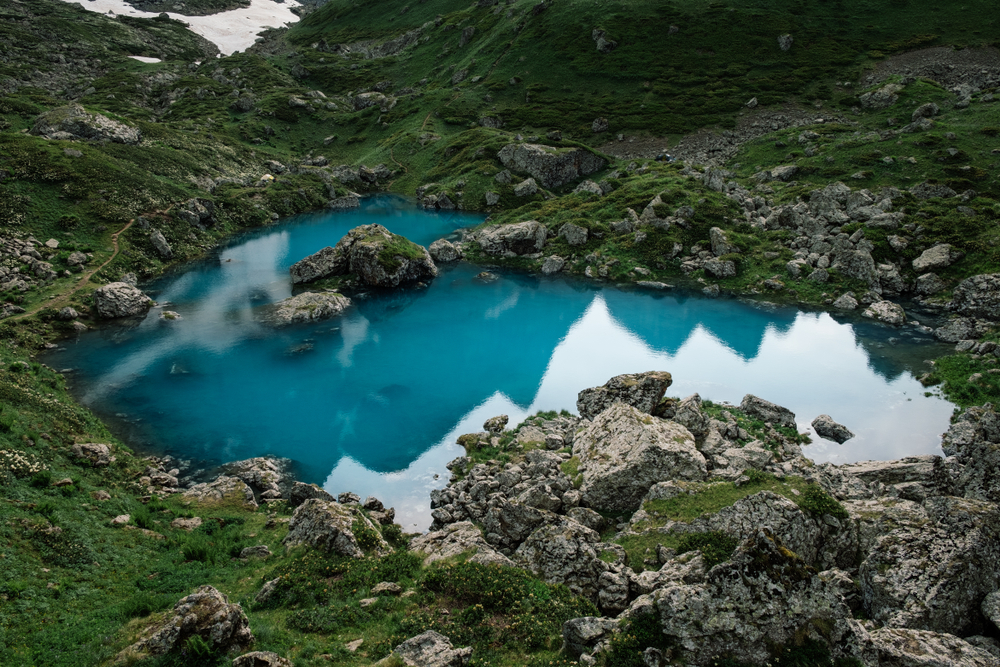 There are 2 options for hike to Abudelauri Lakes: 
Easy Walk
From Village Roshka 6-7km (max. 2 hours walk) to the first two lakes and then extra half an hour to reach the white lake. If you have jeep 3km of road can be cut by car so you will walk 4km.
Real Hiking (difficulty: moderate)
From Juta (Kazbegi district) 8-hours walk across the Chiukhi pass (around 3,400). This option is only for experienced hikers and might be a great option if you plan your trip from Kazbegi to Khevsureti. In this case you can avoid transportation costs.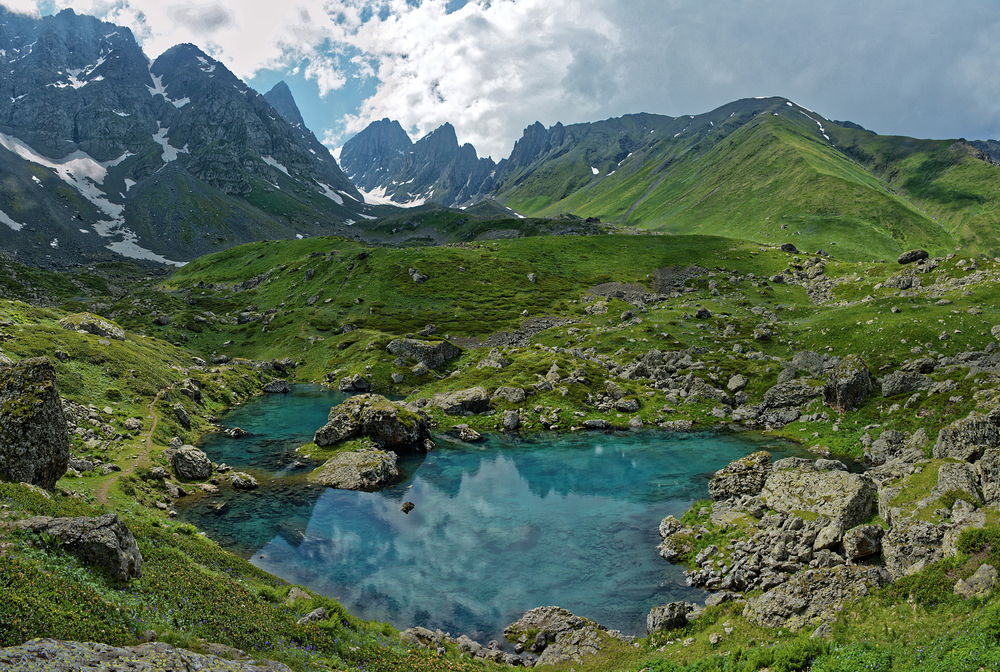 How to get to Abudelauri Lakes 
Option 1
It's 100km drive from Tbilisi to Roshka (last 7km either by jeep only or walk). from there you can easily walk on the marked route (just a regular path).
Or there is Barisakho Bus  which leaves From Didube station in Tbilisi at 5pm every day (schedules may change). There are marshutkas to Shatili also twice a week, but this will make your trip quite longer (+7km from the main road) so hired transport is preferable. By car you can do Abudelaurebi lakes trip in 1 or 2 days depending what you prefer as there is nice camping place near green lake.
You can see Roshka stones on the way. You can also camp at the green lake. The best season to see the lakes is June/July. Aslo possible in August and September. Village Roshka is on 2000m. You can visit Shatili and Mutso Tower villages of Khevsureti from Roshka after this trip. OR if you like hiking you can hike to Arkhoti (author recommended trip).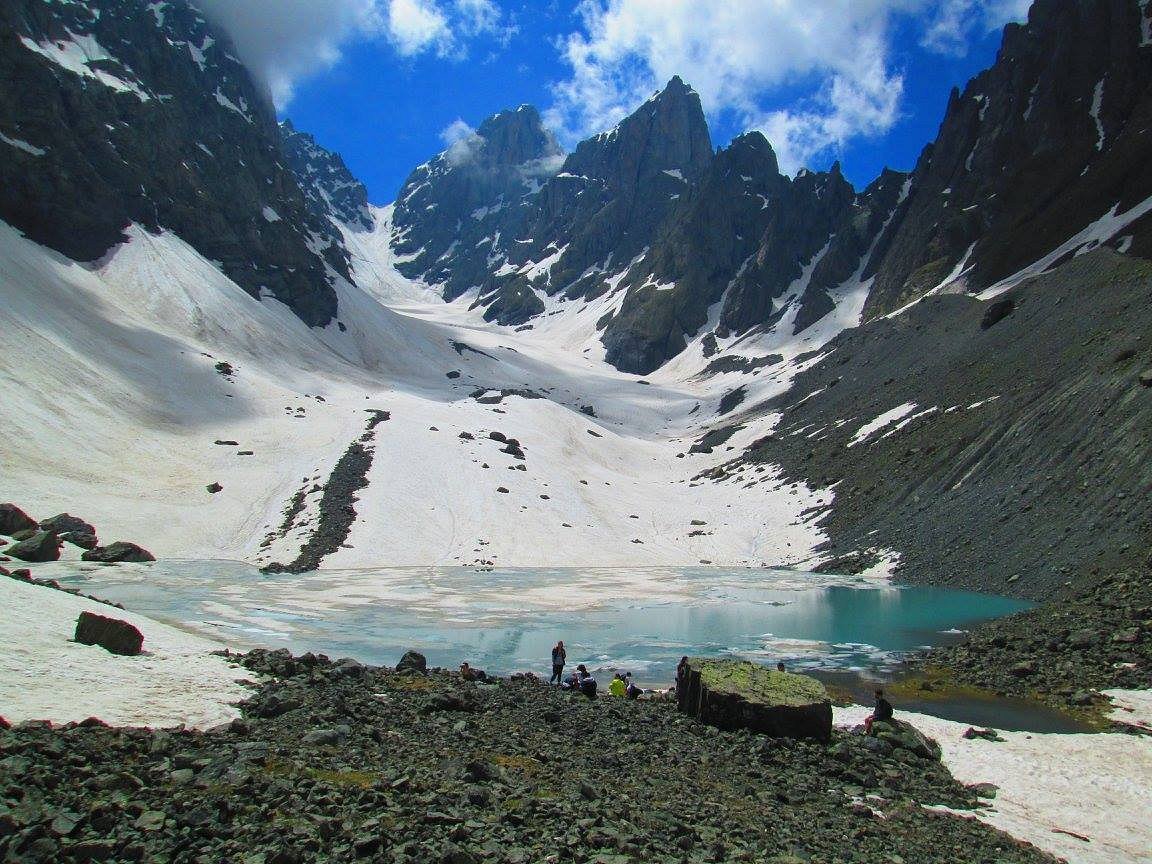 Option 2
For trekkers: Drive to Juta from Tbilisi (160km) or from Kazbegi (20km); If taking public transport from Tbilisi then you can take Kazbegi marshutka from Didube station, get off at village Sno and take a taxi to Juta or walk. Hitchhiking is almost impossible. Walking 15km on a jeep road might not be a great experience but you can still do it. From Juta nice hiking route starts across the Chiukhi pass. You should do it in one day and camp near Green lake.
Village Juta is on 2200m. You should camp in Juta and start your hike in very early morning. OR alternatively you can stay in the homestays in Juta or in Zeta camping site where you can enjoy views to Chiukhi mountains and they can provide you with a camping gear. 5th season huts were recently built up there but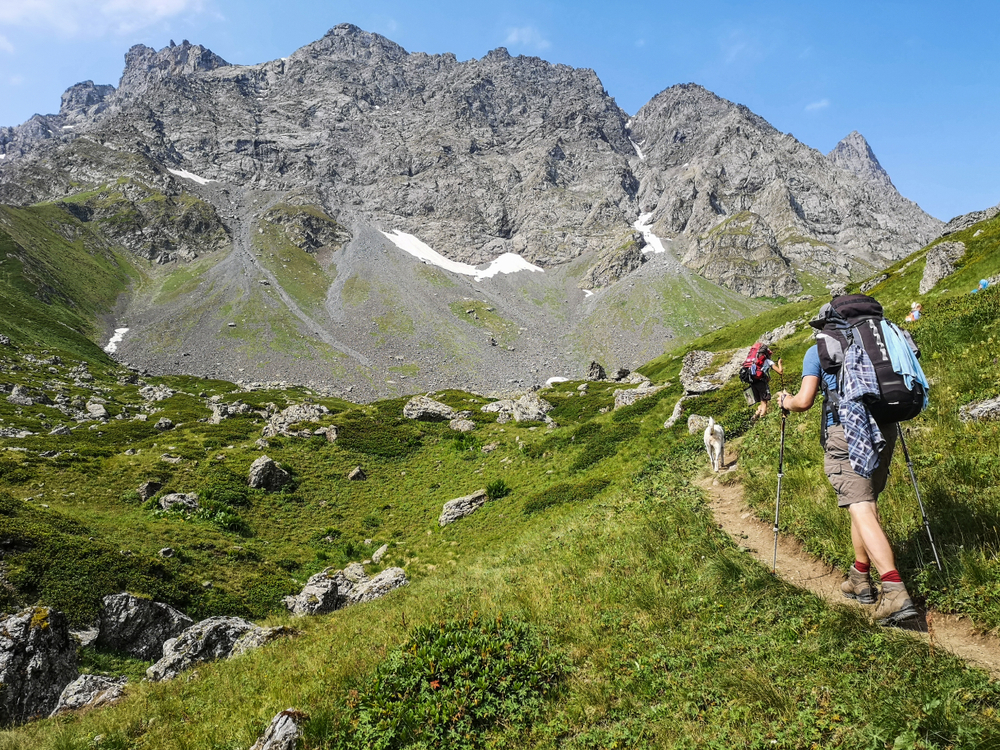 For MAP And GPS tracks, please check:
Option 1:
Option 2:

Facebook Comments