Koruldi Lakes
Koruldi Lakes is a hiking, jeep, horseriding, skitouring and other activities area from Mestia. Jeep ride may be hard and scary especially for foreigners so better to trust your legs.
But if you decide to take a jeep it should be arrange from the local guesthouse where you stay. You should check the weather forecast if it is crystal clear weather and not rainy because it may be harder to drive in mud and also dangerous. The best time for a ride is starting as early as possible , from 6 or 7 AM. Because in the afternoon some clouds may appear and view will not be the best, so visit Koruldi lakes before breakfast. Do not expect the lake to be as impressive as Tobavarchkhili and Okrostskali lakes. Here you are going for the panoramas so make sure you have the best views.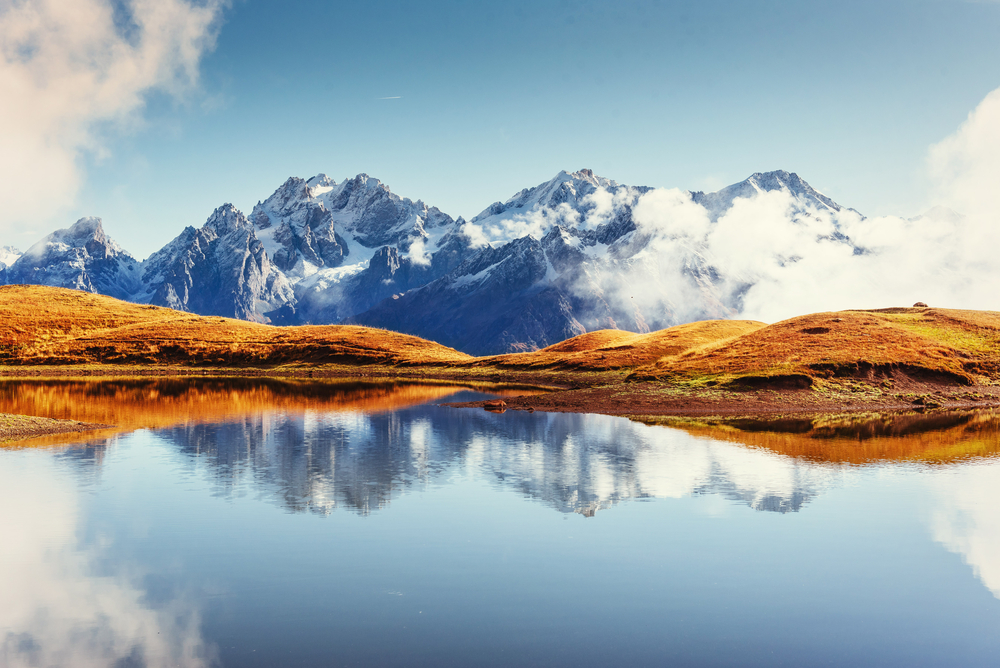 You should decide how much you would like to hike:
Just to Cross (viewpoint towards Mestia) its only 2 hr (2.5hr) hike 1 way (ascents) from 1400m to 2150m,
More relaxing 2 (2.5) more hours is to the Koruldi lakes (2750m). Here ordinary hikers route ends.
Then if you are crazy enough you can hike to the ridge 3400m to see the best views of Ushba summit. This is recommended only with guide and experience. Some sections are steep and harder so 3-4 hr more will be needed. from 1400 to 3400m of course I dont recommend hiking in 1 day up and down. I would suggest using car to the lakes then hike, or camping at the lakes, or sleeping in cloudbase hut which is near the lakes.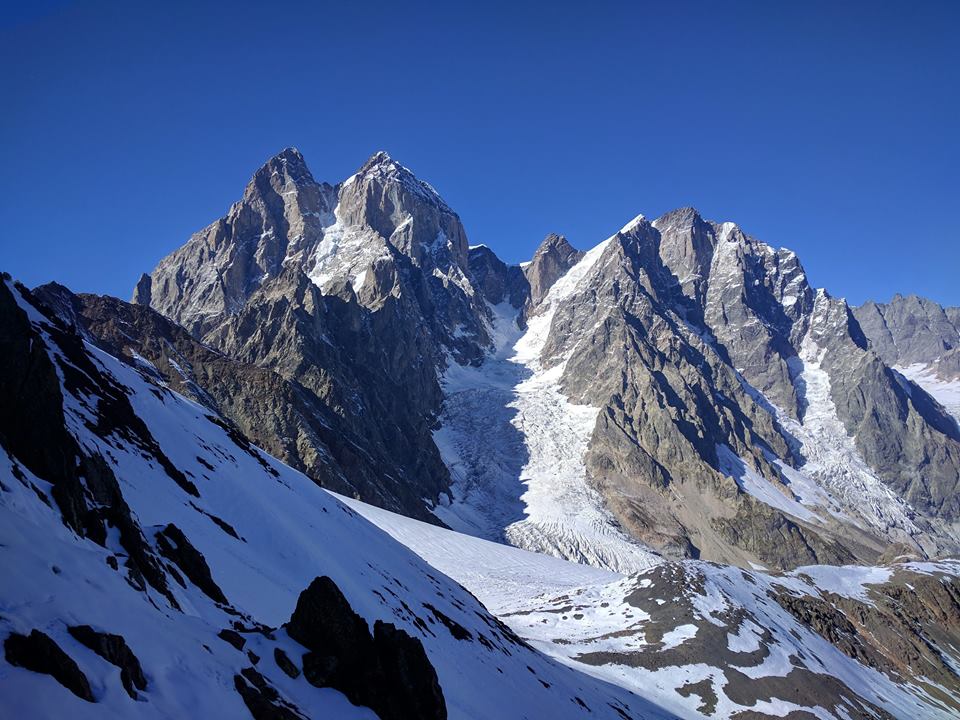 Generally Koruldi lakes are justifying 1 important fact about alpine lakes – Reflection – double view of the mountains in the lake are better than the lake itself.
This area is one of the best place for skitouring as well. In case of skitouring guests usually stay in CloudBase Hut. It is on the way from the cross to Koruldi Lakes and has the best views.
For more places near Mestia please visit Mestia travel guide:
Around Mestia – Koruldi Lakes & short walk to Chalaadi glacier
Trail to Koruldi Lakes:
Distance – 21km
Elevation Gain/Loss – 1459m
For the GPS track of Koruldi ridge hike please see:

Facebook Comments