Chalaadi Glacier
Chalaadi Glacier is another the most visited destination in Mestia. If you do not have your/organized car, taking taxi to the bridge is must as there is nothing to see till you reach there.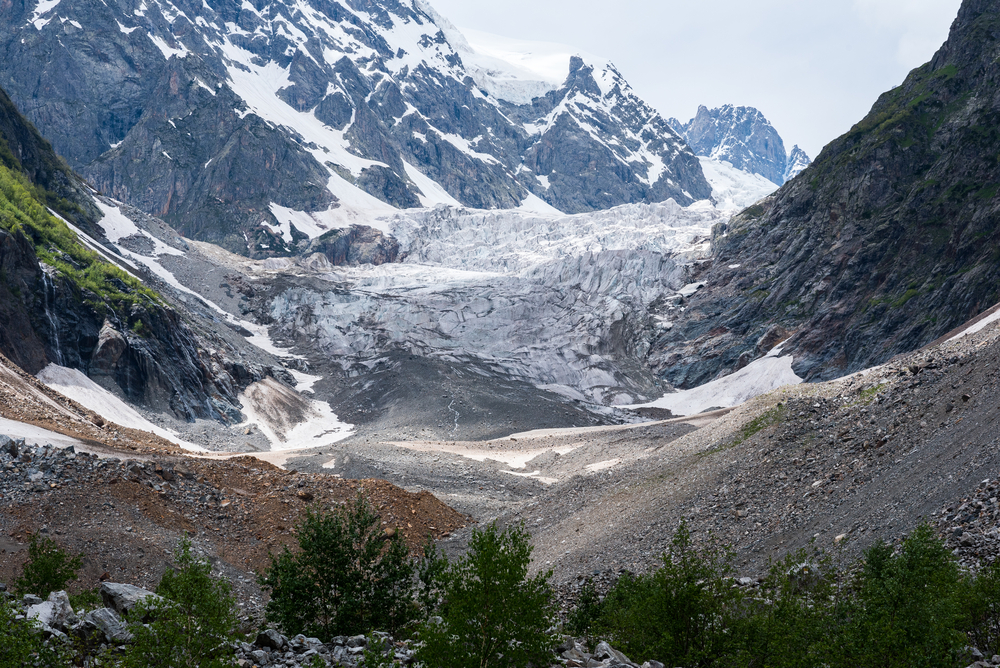 Route is easy to hike and famous among tourists and locals. If you do not have cars you should hire taxi which will take you to the starting point. There you should agree about waiting time with driver (which is approximately 3 hours).
From the bridge its 2-3km hike to Chalaadi Glacier 1 way, first through the forest path going up, then there is harder section for completely inexperienced hikers when you need to walk over huge stones to make it to the glacier.The area is very beautiful with the view of Ushba. you see how the river is born in the fastest way ever, but you need to be careful as rocks may fall from glacier.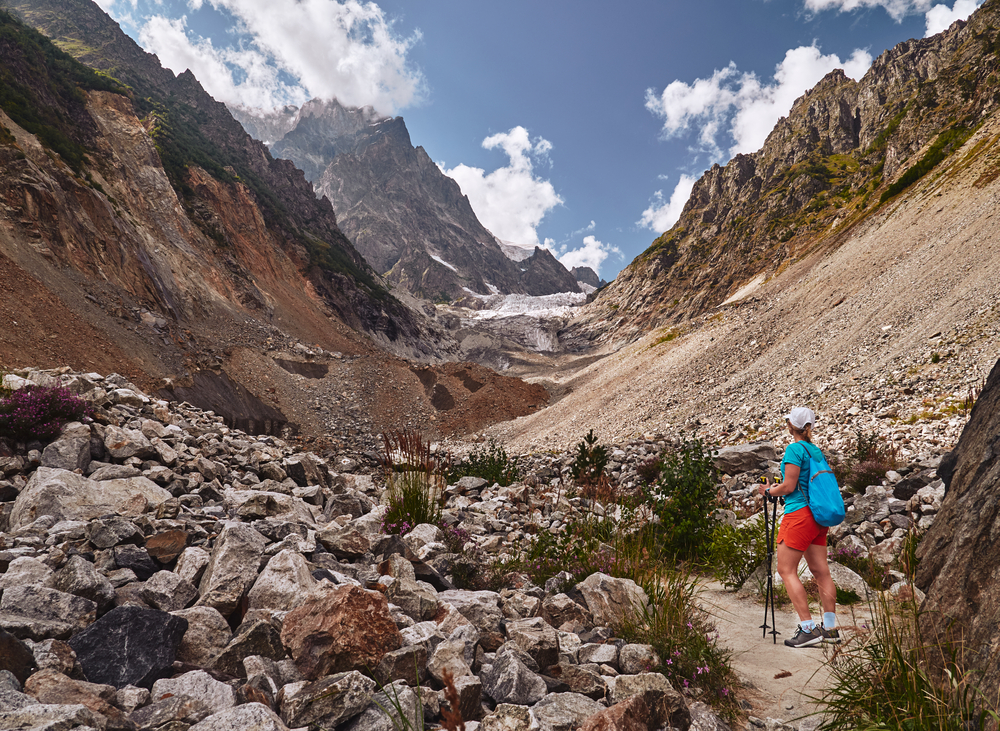 While this walk is for everyone, whether they are hikers or non-hikers, there is another non-touristic and harder, real hiking route which starts from the same point – Mestiachala river – it is called Lekhziri glacier. Hiking distance is 15km and time is 5-7 hr. For this hike you need to be prepared and you need to get a permit from border police in advance.
For more places around Mestia visit:
Around Mestia – Koruldi Lakes & short walk to Chalaadi glacier
GPS Map of Chalaadi Glacier Hike:
Facebook Comments