Hatsvali Resort
You can not leave Mestia without Hatsvali cable cars ride. From Mestia cable cars start from the city center, first it takes you to Hatsvali lower station then to panoramic Cafe Zuruldi which is located on the level of 2340m and has great views over Caucasus summits – Devil 2headed Ushba and snow white pricess Tetnuldi. Cable car from Mestia till Hatsvali base station started to operate in 2017 end to make it more convenient for tourists to experience Svaneti.
Hatsvali Resort to Tsvirmi Hiking
Distance – 8.2 km
Elevation Gain – 235 m
Elevation Loss – 683 m
From Hatsvali Cable Cars upper station you can make it to Mentashi viewpoint, enjoy the views and go back to Hatsvali upper station – Zuruldi Ridge. Alterantively you can continue your trek to Tsvirmi. Hike is enjoyeable and panoramic. Path to the picturesque village is full of breathtaking views on some of the most prominent peaks of Caucasus such as Ushba, Tetnuldi, and Laila. The hike will be easy and panoramic.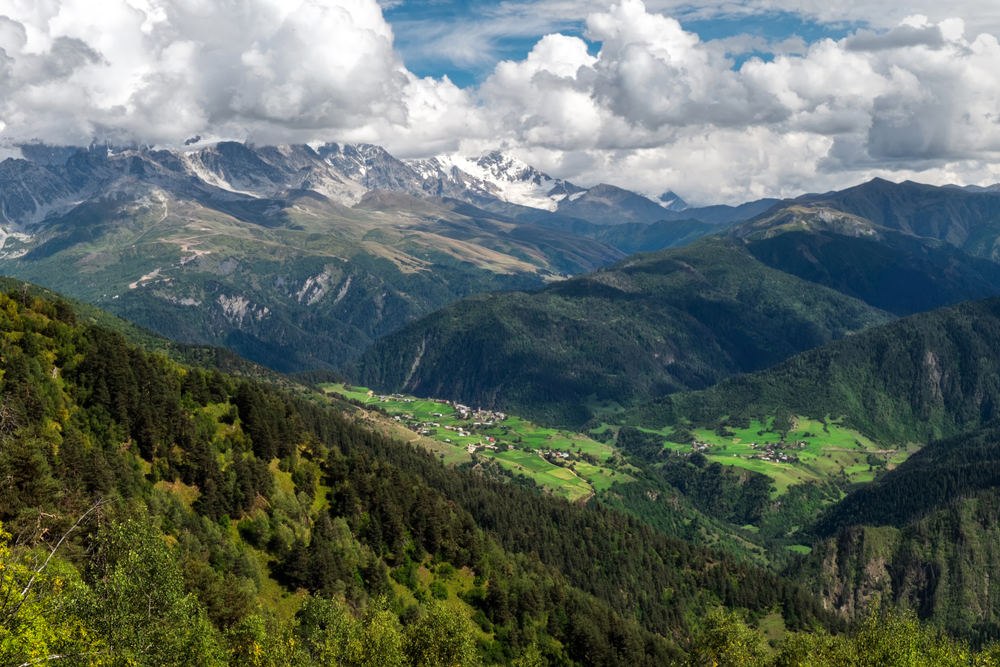 Heshkili Huts
Heshkili huts – another impressive place to sleep on the ridges above Mestia is near the turn to Ieli (or Eli). In this place you can sit quietly in the open air, have a fun on a wooden swing, in the heart of nature and watch the magnificent landscape of the mountains.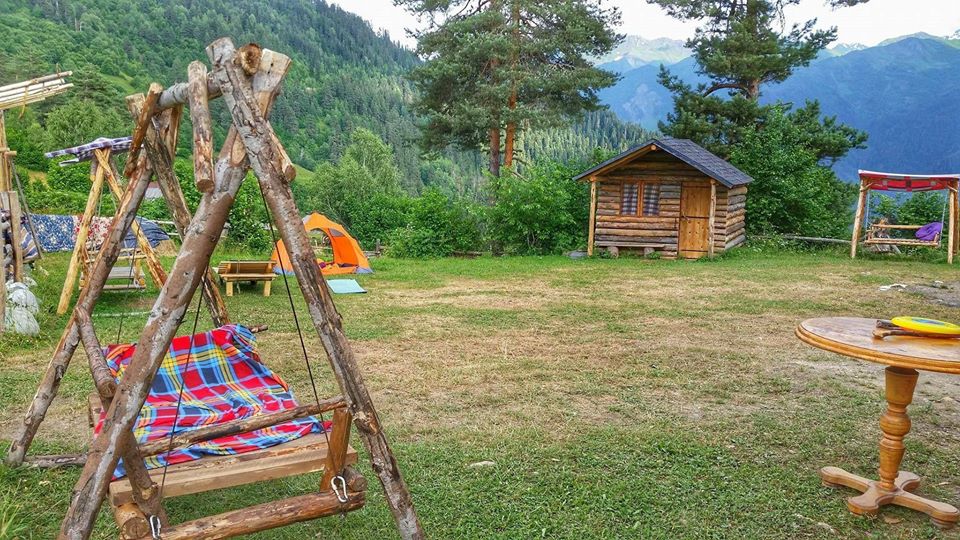 Ieli Village
Located near Mestia – actually its turn from the road to Hatsvali cable cars. Jeep Road to Ieli is beautiful and panoramic, overlooking Enguri gorge from high elevation. Ieli itself has beautiful Svan towers, old churches, nice people, less tourists and 1 very interesting mythological story. Its related to Golden Fleece Legend. When Argonauts came to steal Golden Fleece from Georgia, symbolically they stole Technics of getting gold from Georgian rivers – and gold mining was done and is still done in Georgia, in Ieli village  river Enguri so the legend is still alive.
You can hike to Ieli from Mestia if your hiking skills are not high enough to climb mountains. It will be flat panoramic, exotic terrain, dirt road however you should enjoy meeting with locals in this exotic village. You can hike to Tsvirmi from here too (alternative to hiking from Hatsvali cable cars upper station and Zuruldi ridge). On Tsvirmi – Ieli hiking trail you will find another way goes to the forest. This route is not panoramic or unique but if you are unable to follow the main route you can choose this hiking trail.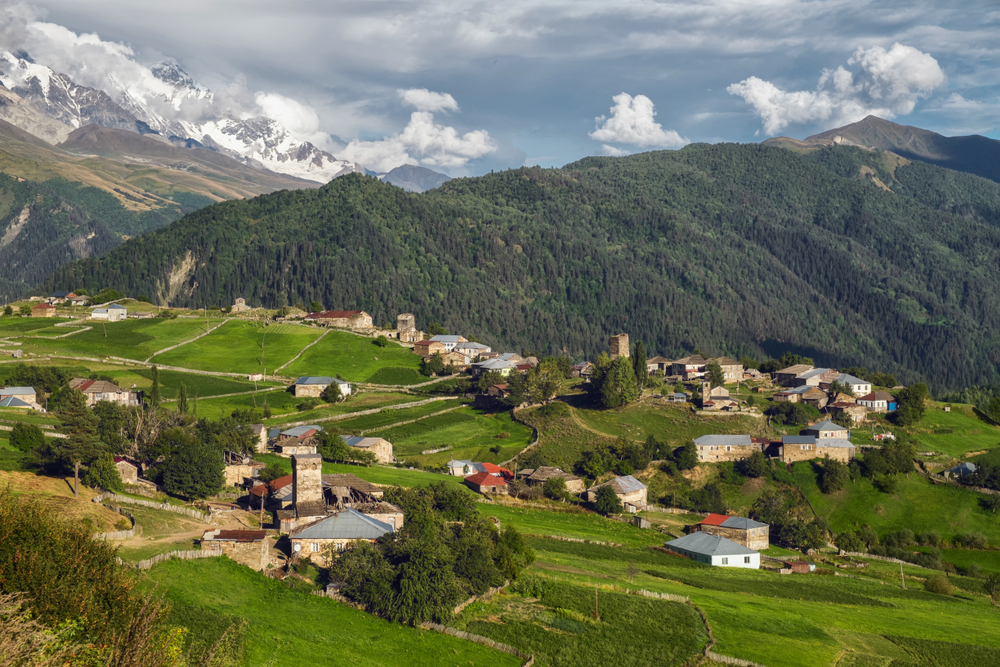 For more interesting places near Mestia please visit:
Around Mestia – Koruldi Lakes & short walk to Chalaadi glacier
Facebook Comments