Dmanisi
Dmanisi, Home of Europe's oldest human skull discovered  (The hominin site is the earliest of its kind outside of Africa, dating back to 1.81 ml years) is located in southern Georgia, Kvemo Kartli region. You can visit museum to check archeological excavations of bronze age settlement and see the 1.8 million year-old fossilized remains of the first discovered human couple in Europe whose names sound truly Georgian : Zezva and Mzia!
You can also visit old city (VI-XV centuries) remains besides prehistoric site: churches, tunnels, wine cellars, streets and some other objects from middle ages. There is even panoramic view to Mashavera river canyon from the top of fortress. 
Dmanisi Museum-Reserve
Get to know ancient Georgia as the beginning of human origin and visit the Dmanisi Museum-Reserve . The discoveries in the museum rewrote the history of mankind. The most important discoveries in Dmanisi are the oldest human discoveries outside Africa, dating back 1.8 million years. In the museum you can visit the ruins of a medieval city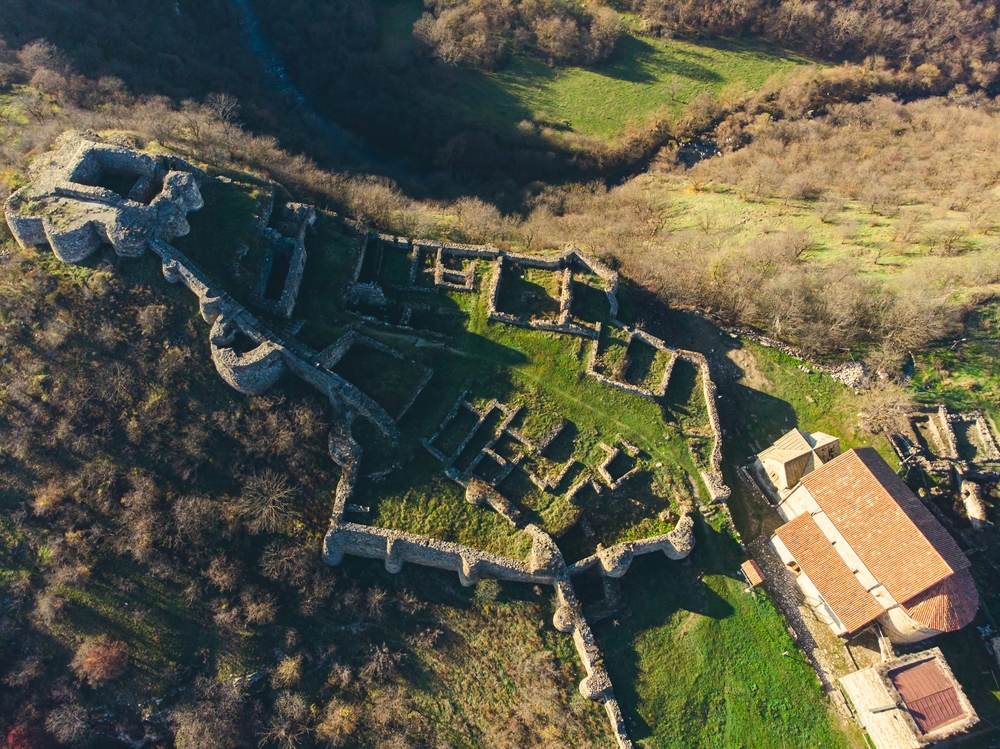 How to get to Dmanisi
Public Transportation does not run directly to Dmanisi archeological museum. To explore this region it is better to rent a car or take a taxi (region's main sites are far from each other and it is harder navigate by public transport), but you can still take marshutka to town of Dmanisi from lower Samgori station and get off at Guguti-Dmanisi intersection and hitchhike the last 5 kilometers to the museum. You can see more info about Dmanisi Homonids here and about the museum on its site.
As Dmanisi is just 90 km from Tbilisi, typical 1-day tour (easy excursions, short relaxation tours) from Tbilisi also includes some other sites on the way back from Tbilisi, including Bolnisi Cathedral and Tsughrughasheni Monastery. Read more about this sightseeings in Bolnisi:
https://georgiantour.com/bolnisi/
Gomareti Lakes
If you are interested in enjoying beautiful landscapes you should not miss Gomareti Lakes. Gomareti is very beautiful highland village of Dmanisi. Village has forests, canyons and its own alpine valleys where the lakes are located. There you will find old churches one of them with old sun clock and 3D graves.
There are 7 lakes around including lake Karagoli, Tambulgiol and Lailagiol are located on the top of Gomareti, at 1550 meters above sea level. You can visit all of the lakes in a few hours walk. The lakes are located in the long fields near from each other and beautiful photos can be taken.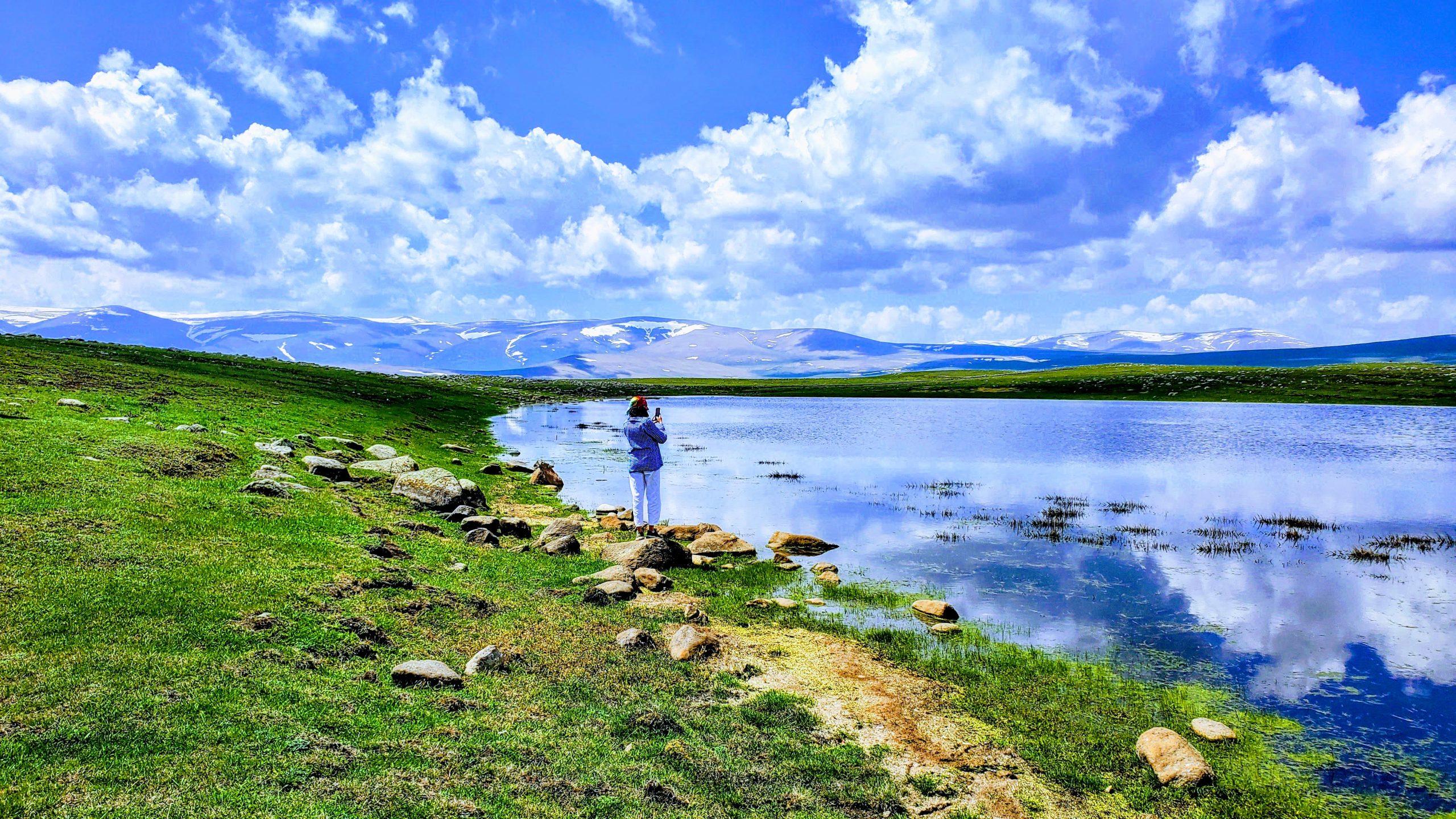 Pantiani Reservoir
Pantiani Reservoir is located at 1360 meters above sea level. The coniferous forest that surrounds the lake creates a beautiful view. Fishing, relaxing fresh air and camping are the best things to do at Lake Pantiani. There may be also a restaurant open depending on the season. At least there you will find tables for comfortable picnic. There is also Bashplemy Lake north of Pantiani. Those lakes and reservoir can be more beautiful during spring season.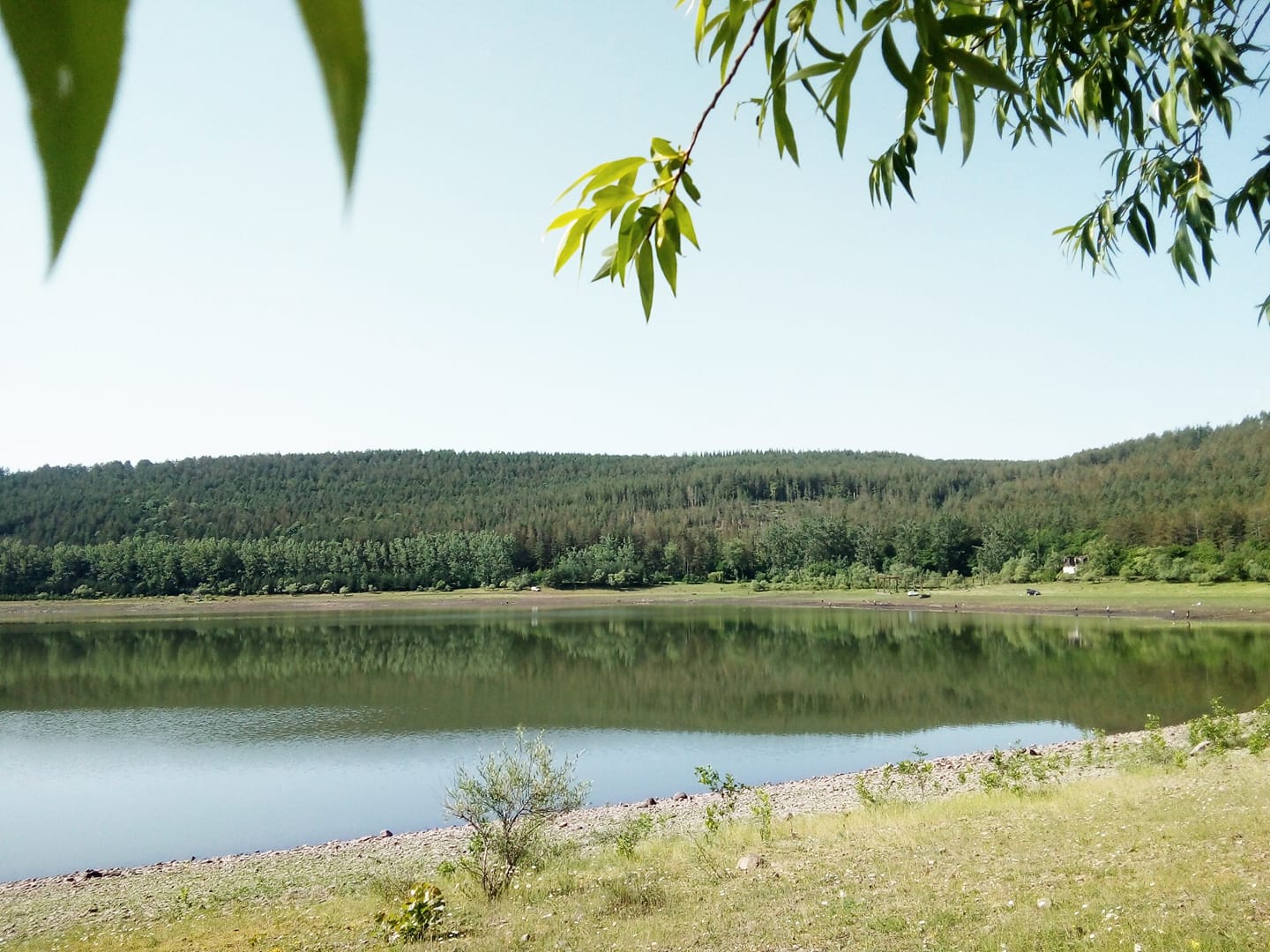 You can meet local Azeri highlanders in the villages of Dmanisi district. Most of the villages are poor but it will be still interesting to meet villagers who live alongside with ecomigrants from Svaneti. Gomareti Plateau's old Georgian villages are quite interesting to visit. You will find old churches and interesting graves in villages of Gomareti and Sarkineti.
Karabulakhi Canyon
In Dmanisi you can enjoy visiting Karabulakhi canyon which has 2 big waterfalls. The canyon located near Gomareti can be best accessed from village Akha. Car road ends at the shlagbaum from where you need to descent to the beautiful river gorge. In the canyon you will pass the ruins of the fortress and reach the waterfall flowing down from the right side.
Continue your hike to the waterfall which flows from the left side. The waterfalls are high. Gorge is very cool, beautiful and refreshing. The canyon can be also reached from Pantiani/Bediani side or you could continue to that direction instead of coming back. You can swim in cold river, take photos or have a picnic.
Tnusi Canyon
Another idea is to walk in Tnusi village area, Below in canyon to explore 3 old churches across the river and meet locals. 41°19'27.1″N 44°17'39.3″E this location could be a direction for this route. It is perfect place for fishing and relaxation.  Route starts from the village Tnusi and descends to Tnusi's Malkhazi church then continues across beautiful river gorge to the field below Tnusi Tekenebi church where you can have a picnic and then ascend to Tnusi Shveli church for the view. The route is short, very easy and enjoyable.
Facebook Comments