Ateni Gorge
In the region of  Uplistsikhe cave town and Joseph Stalin's birthplace Gori, there is a historical and beautiful gorge – called Ateni (or Tana) Gorge. The gorge is perfect for relaxation near Tbilisi as its very near and it has all starting from historical monuments, small exotic villages, beautiful nature, cool and pine forested areas, trekking routes between gorges and even impressive Jamjama peak.
We should not forget first of all river Tana flowing in the main gorge with numerous places perfect for picnic. Its also perfect for biking and offroading between many small and some abandoned villages, great views, historical monuments and mountain passes. In addition, local selection of finest wine sorts will make your trip more memorable.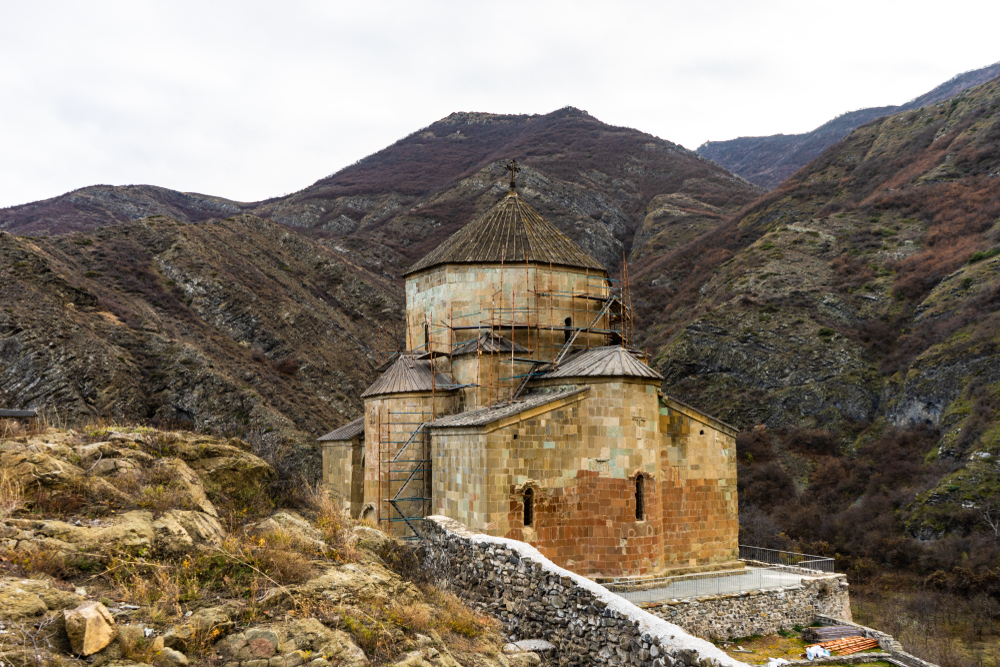 The first and most famous monument at the entrance of the gorge (12km from Gori) is Ateni Sioni (VII century) cathedral with interesting bareliefs (may be under some restoration), frescoes and old Georgian script. Near the monastery there is a short walking route to Nika Vacheishvili's Marani and Wine guest house. You can stay in this amazing and unusual environment and if you are lucky to meet the owner of the cellar, then you will be impressed with his deep knowledge of Georgian history and devotion to winemaking. Nearby there is hiking route to Danakhvisi viewpoint, there is small chapel up there, but hiking to 1600m elevation is done for the views of Ateni gorge, Gori and Tskhinvali districts.
The road goes beyond monastery and then you will encounter some so called drinking and swimming places for locals. Then you can pay a short visit to Tseroskhevi Monastery. Then you will soon encounter Biisi village where on the hill Stalini monument still (by 2016) stands. There are some hot bathes as well. Also in this village there is a route to Biisi waterfalls. It can be a nice walk in any season, but in winter usually alpinist training/competition takes place here, when water is frozen on the cliff of 60 meter width and 20 meter height.
Then you will enter Boshuri village and my favorite place for relaxation and barbeque making – field below Petviskhevi Monastery, you can see on cover photo. The area looks stunning as well as villages and as those villages are not touristic its worth meeting locals.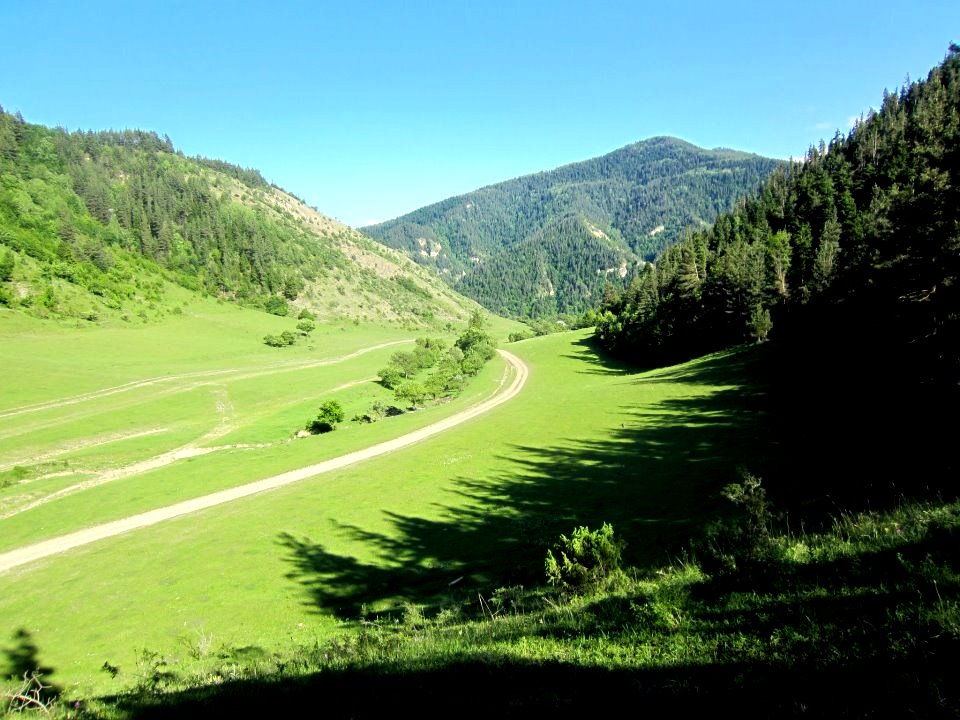 Hike to Jamjama peak in Ateni Gorge
From here if you plan hiking you can reach local Azeri populated village Levitana. From Levitana you can ascend to Jamjama peak which looks like crown. 7km uphill— Also cross passes to Abukhalo rock monastery in Dzama gorge or Gujareti abandoned village in Borjomi region. There is a mixed forest and for the beauty of area, May and October months are more recomended – transitional season with fresh colors.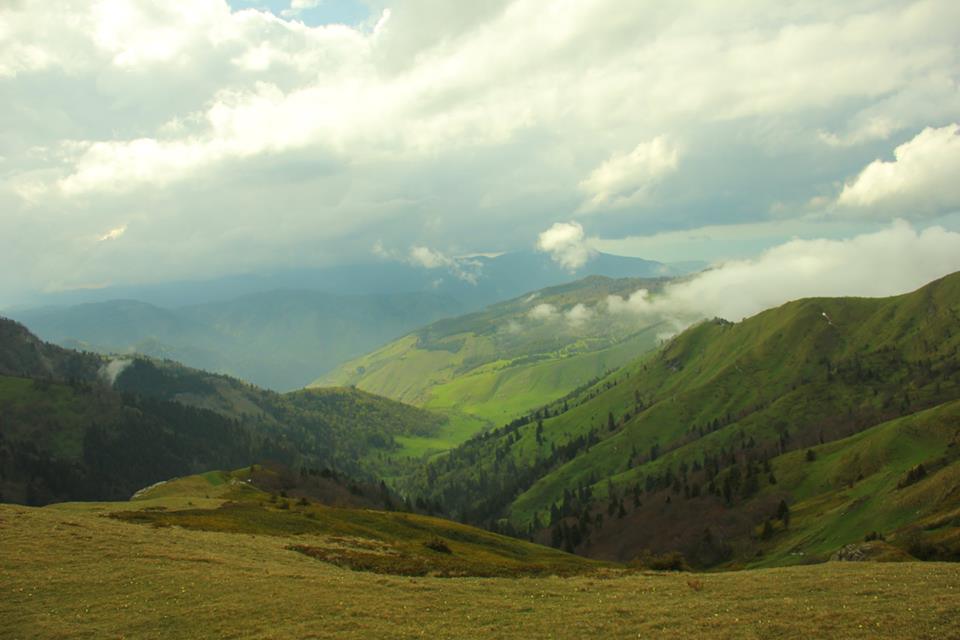 Other routes include hiking from Ateni gorge to Tami village and visiting its small lake. The road is in terrible condition once you detour from Tana gorge above via Patara Tsereti where locals are planning to build some kind of small resort. However, the lake is small and nice and there are great views from Klikijvari chapel towards Tana and Tedzami gorges.
Also you could hike to Rkoni village via beautiful forested and panoramic route going through villages Luli, Pheli, Natlismtsemi and visiting Saorbisa church.
How to get to Gori
marshrutkas and taxis will get you to Gori, leaves from Didube metro station in Tbilisi, costs around 4-5 lari and the journey takes about 1.5 hour. There are local Gori taxi companies which will drive you to certain villages and there is a bus to upper Tana gorge villages as well but arranged car is a good idea.
For the map please see:
Facebook Comments