Pitareti Monastery
Pitareti monastery is located in Region Kvemo Kartli, Tetritskaro district, in deep gorge, surrounded by forests of  Khrami river valley. It is well for its finest art of bareliephs.  built  in 13th century (between 1216 and 1222), it presents an opportunity for tourists, nature lovers or for those interested in this prime example of medieval Georgian domed ecclesiastical architecture, to have 1-day short hike near Tbilisi. The most appropriate season to hike is from the second half of April till the first half of June and then again in the colors of fall in September-November season.
How to get to Pitarety Monastery 
there are 2 ways to reach the Monastery, one from Tetritskaro district though village Alekseevka. This route is recommended if you do not want to hike but prefer 1 or 2day jeep trip in the forest.
I would suggest the second adventurous option – Hiking in Kvemo Kartli, through Tandzia, Bolnisi district.
Drive to the village Tandzia, 82km from Tbilisi, or take a minibus from navtlughi station (lower Samgori metro) to Kazreti and get off at  Kveshi village. From Kveshi you can take a taxi to Tandzia and preferably to Khrami river where the treck starts or try to hitchhike till at least to Tandzia (7-9km). The monastery used to be shrine of noble families Orbeliani and Baratashvili. In Tandzia there is a museum of Noble Orbeliani which can be visited if you are very interested. I am not sure if guides speak English.
Then you need to cross the river Khrami. There was no bridge but there are wire ropes which serves as a bridge. For me it was completely safe but judge with your own mind. As soon as you cross the river you need to find and visit Khuluti fortress which is very beautiful and has several ,,appartments". But now they built bridge over Khrami river.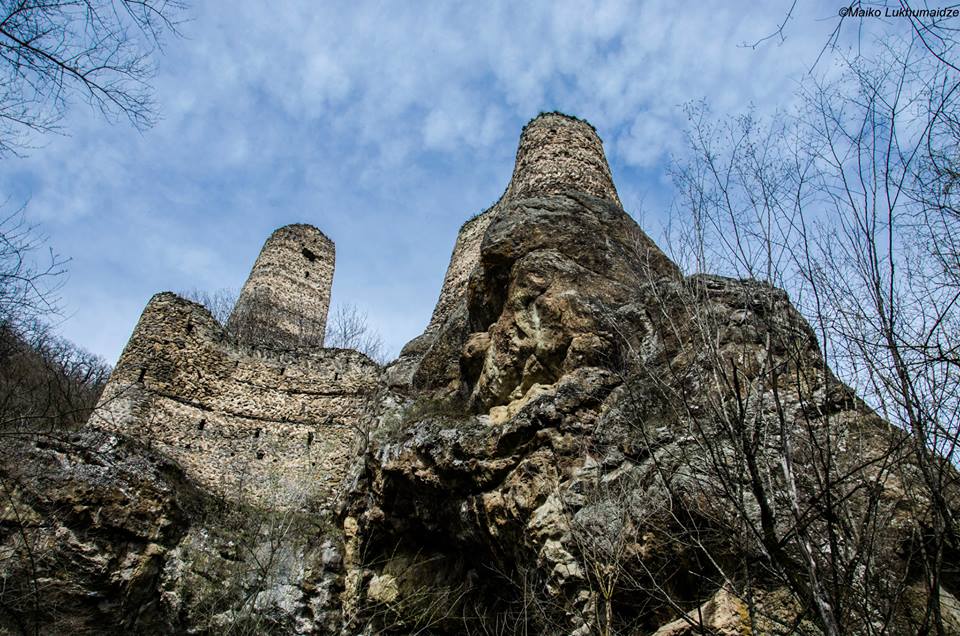 When done with Khuluti fortress, you will go near some swamps, then wide open field till you reach the forest. Beware of insects which may tick on your body especially if it's hot season. Then you will follow a nice jeep track across the small river gorge up to the Monastery and it finally appears just like this: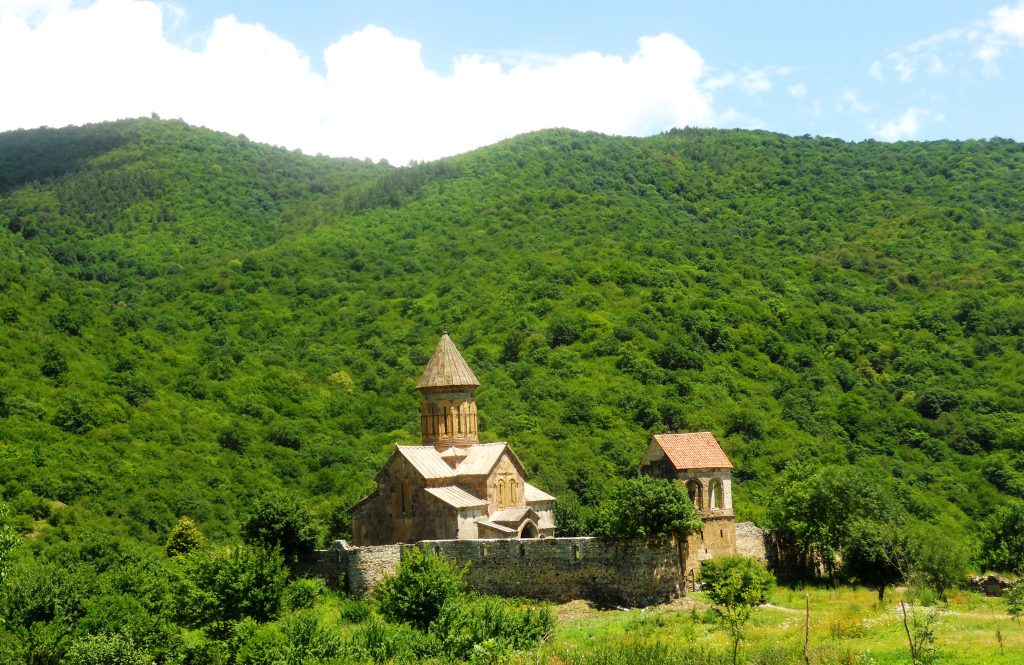 For the map and gps track please visit:
Facebook Comments