Ski Resorts of Georgia
There are 5 main ski resorts in Georgia, including the most famous Gudauri and Bakuriani and Tetnuldi and Hatsvali resorts of Svaneti and Goderdzi resort of Adjara. Ski resorts are places for relaxation not just for ski lovers but for anyone who wants to go outdoor in the winter, relax, play, party or just enjoy beautiful snowed landscapes.
Which one to choose? Gudauri is more for professional skiers and it is very close to Tbilisi. Accomodation is not cheap. Staying in neighboring Kazbegi means risks of possible closure of road in winter. Military road sights are always nice in any season and in case of sunny weather, getting to Kazbegi to drink coffee at Rooms hotel terrace and to visit Gergeti Trinity is a great experience. There are some family attractions in Gudauri as well, but for classical winter vacation, it is better to drive to Bakuriani which is forested but crowded winter resort. There are horses, quadrocycles and many other attractions in Bakuriani and better restaurants than in Gudauri. Gudauri is good for skitouring but for this Mestia (Tetnuldi and Hatsvali resorts) area is the best, the best skitouring slopes and affordable accomodations and nice people, less crowded since it is far from Georgia's capital.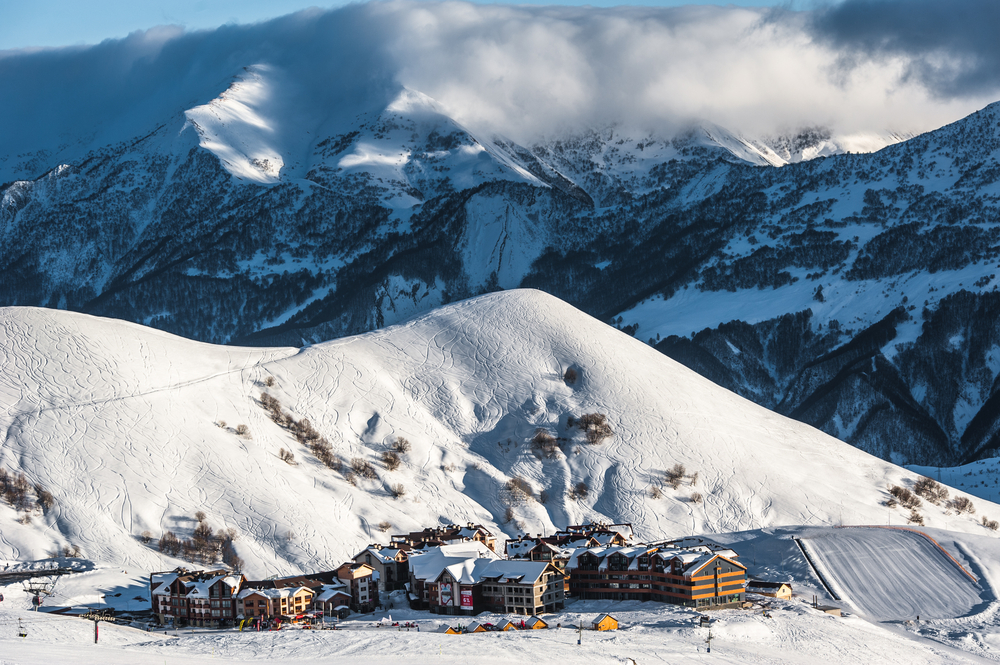 Gudauri
Gudauri is located 120km from Tbilisi on the way to Kazbegi on the altitude of 2196m (ultimate point: 3270m). Its summit Sadzele -ultimate place where you can make it in Georgia without hiking (around 3300m altitude) has great views over Mt.Kazbeg, Chiukhi, Kuro and Shino summits and the other summits of Greater Caucasus range. There is Marco Polo hotel in Gudauri which was one of the first hotels of the area, it has nice pool with a view towards mountains. There are also some new nice hotels in Gudauri like Gudauri inn,Best Westen and others.
According to skiresort info, Gudauri offers its visitors wealth of opportunities for an active holiday in the mountains, unparalleled views, amazing colors, festive atmosphere, and the warm welcome which awaits its guests. The ski season in Gudauri runs from December to mid-April. The snow on the slopes gets up to 1.5m .
The weather is always warm and sunny, even though the resort is located high up in the mountains. Gudauri has around 60 km of tracks with different levels of difficulty, marked and prepared using snowcats. New cable cars are made from Kobi in Kazbegi so you could reach Gudauri resort from Kazbegi side if you stay in Stepatsminda.
For more info ( including prices of daily pass) about Gudauri please visit its official site.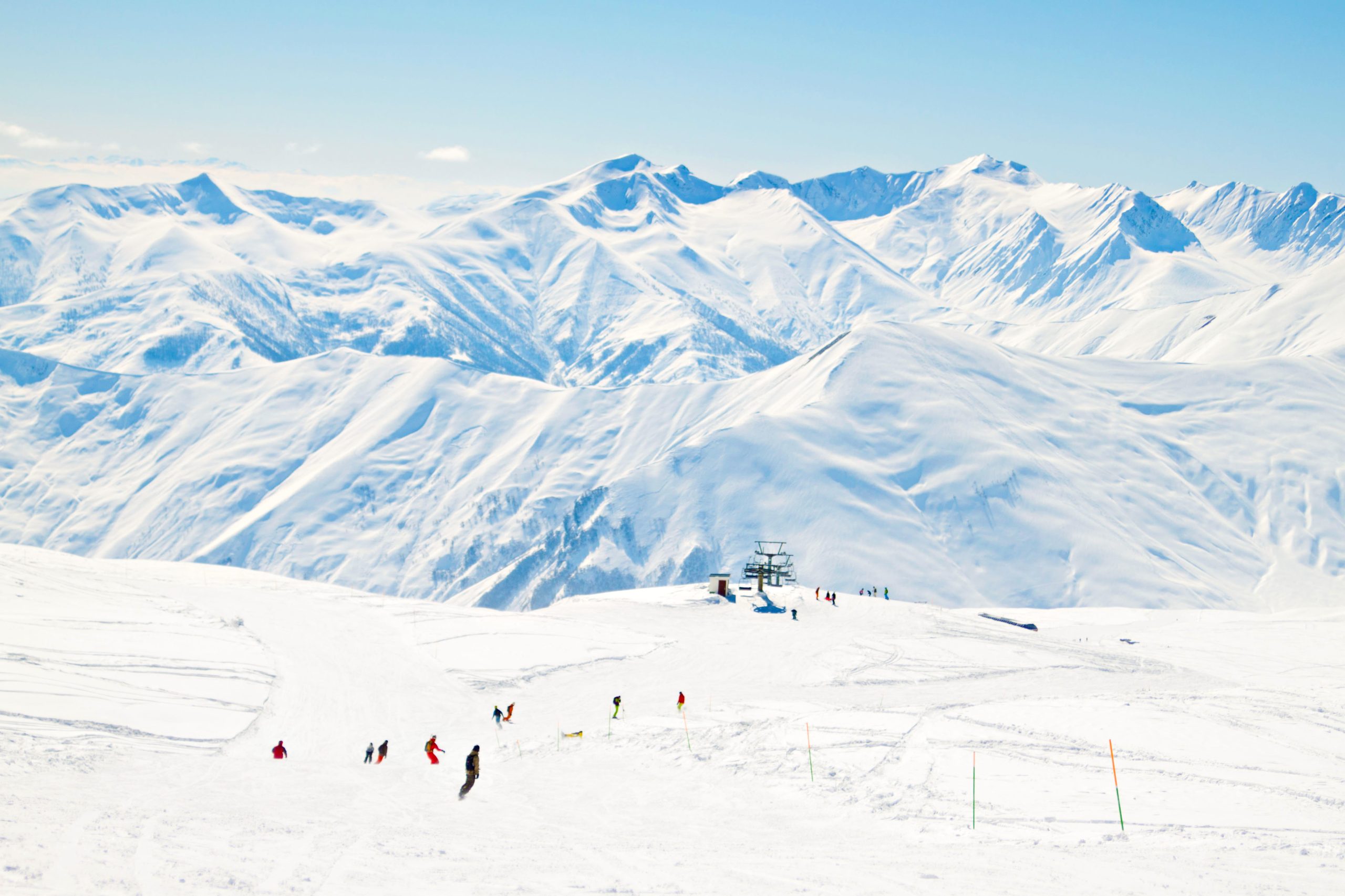 Bakuriani
Bakuriani is one of the most important popular ski resorts in Georgia. It's located on the altitude of 1700m (highest point 2750m) Tens of thousands come annually to ski, snowboard, enjoy breathtaking views of Caucasus gorge, walk around places covered with coniferous forests, hike trails of nearby villages, horse ride, cycle.
Bakuriani is suitable not only for recreation for families, but also for young people who love sports and enjoy being close to nature.  The distance between Tbilisi and Bakuriani is 180km and between Borjomi and Bakuriani it is just 30km. Bakuriani has several ski slopes and cable cars including Didveli and Mitarbi. Rooms hotel Bakuriani is probably one of the best stay, while Crystal hotel is good for food, location close to Didveli ski lifts and services. Another nice hotel I like is Bakuriani Inn. This hotel is in nice green environment but can be crowded at times.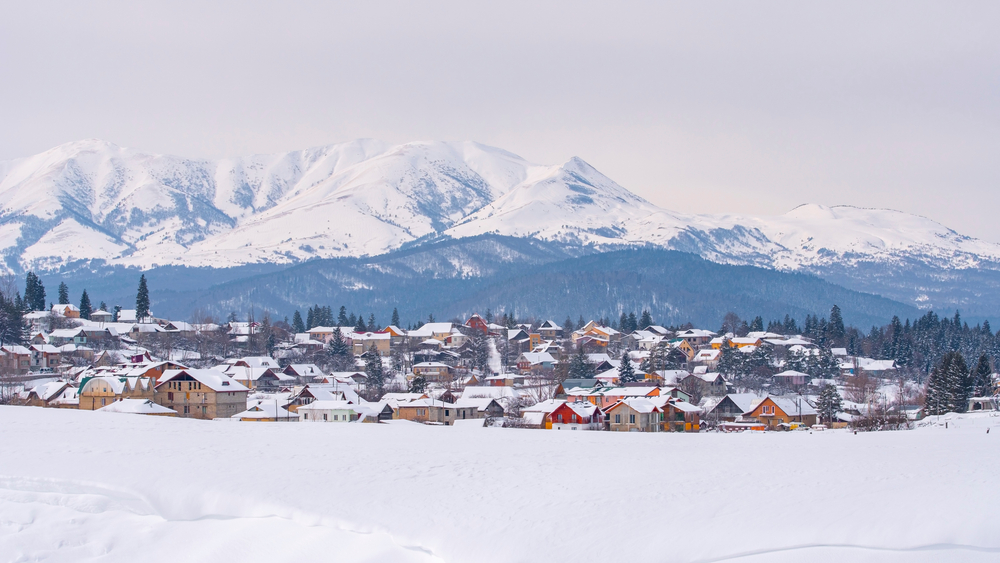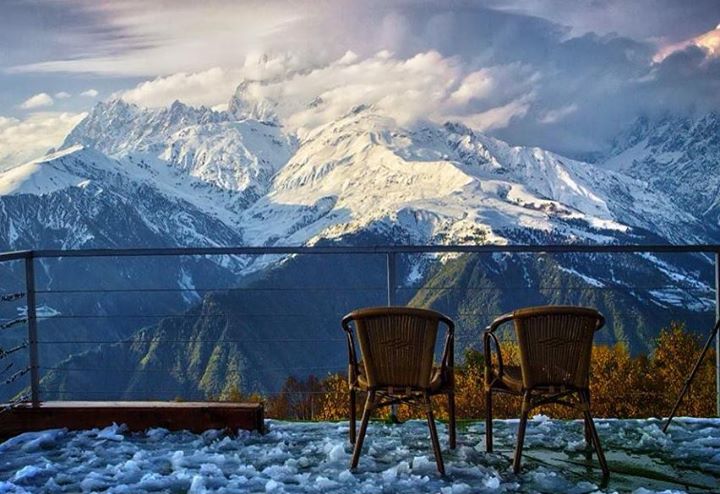 View to Ushba summit (Restaurant Zuruldi, Svaneti)
Hatsvali
Hatsvali ski resort is located in Hatsvali, Svaneti, just above Mestia 430km from Tbilisi. It offers total 4.4km of ski trials, 650 vertical (1800 m – 2450 m), the hotel, nice pine forests and  the highest restaurant in Svaneti at 2340 with breaktaking views to Ushba, Tetnuldi and other sites of Greater Caucasus range.  You can stay in Mestia for Hatsvali and Tetnuldi resorts. Mestia has many nice hotels like Gistola, Mestia inn, Sunset terrace as well as many cheap and high quality guesthouses.
Tetnuldi Resort
Tetnuldi resort is one of the best in Georgia taking into account high vertical, slopes, possibility to ski touring towards Adishi and Zhabeshi (villages which are hiking destinations in summer). In Mestia accomodations are cheaper in comparison to Gudauri at least and freeride routes are better too.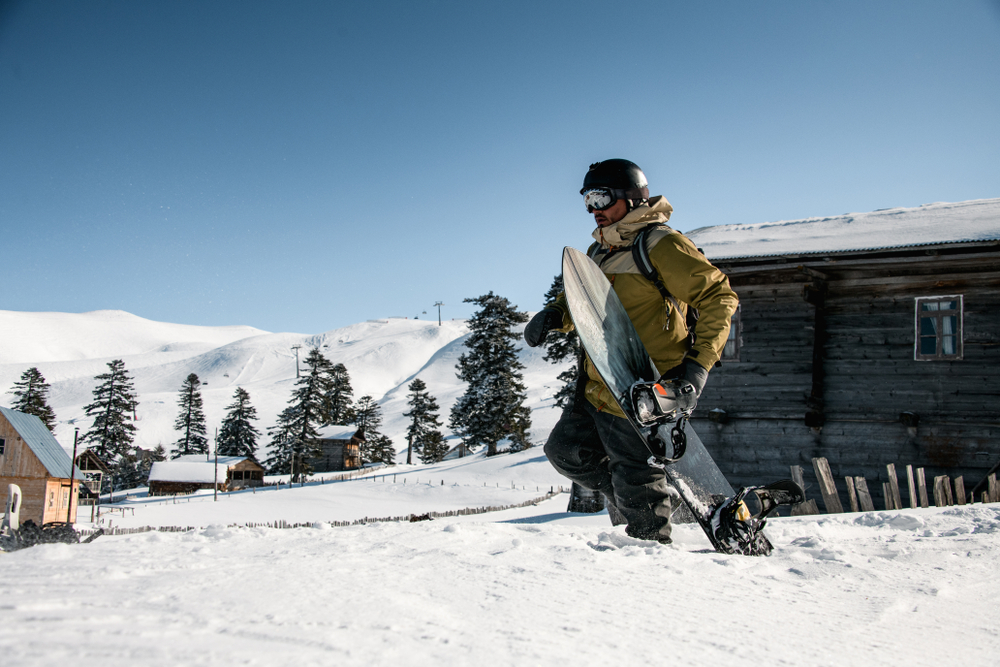 Goderdzi
Goderdzi ski resort located two hours drive from the popular seaside resort town of Batumi in Georgia, is ideally situated for the creation of a four-season mountain resort. At an elevation of 2000m, the mountains are snow-covered from November to April, while the gently rolling topography of the valley floor offers plentiful development zones. Sitting at around 1700m eleveation, the resort base is below the treeline, offering an attractive and welcoming character throughout the seasons. Highest point is in the altitude of 2390 m (Difference 690 m). The best place to stay is more expensive Goderdzi Ambassador hotel. The road to the resort is so far not the best.
There is also Betania ski resort which is not really a place for real skiing, its more for fun. It's located near Tbilisi (around 20km).Vertical is only 100m and length is 300m.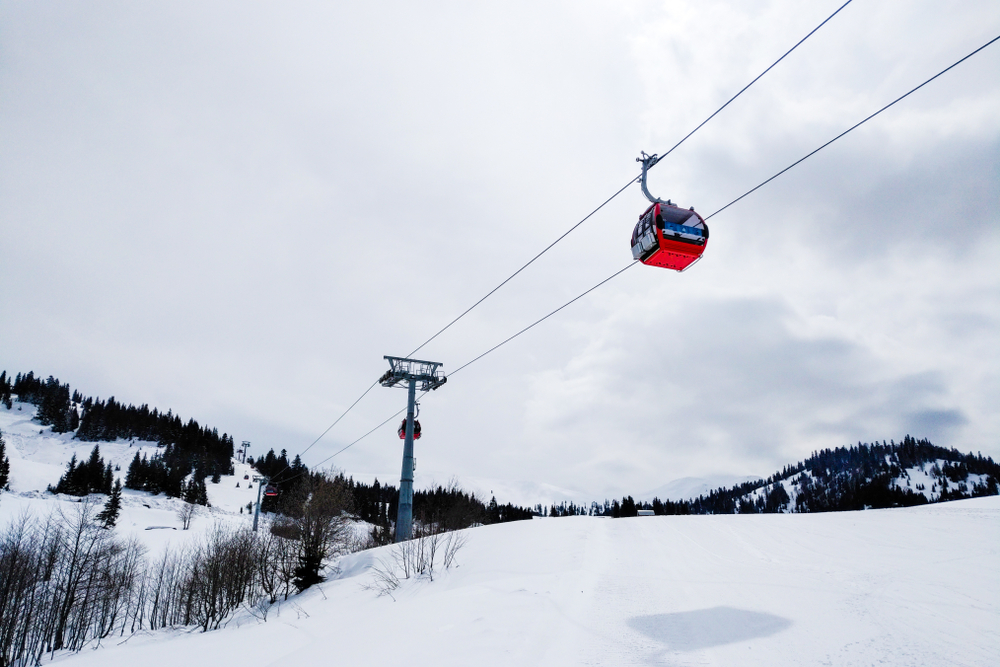 Facebook Comments