Khikhani Fortress
The main sight of Khulo district lies in the south-west of the district near the Turkish border. Khikhani fortress (2200m) offers incredible views to Shavsheti range, to the mountain Adjara villages (Skhalta gorge), small lakes near border station, Goderdzi pass heights and impressive red rocks (2600m) in the background. Only thing it lacks is Mt.Elbrus in the background.
The fortress was built in the 13th century and till the 19th century it was a strategic stronghold, inaccessible from 3 sides. Still it takes long serpantine and 40 minutes walk to ascend the fortress from mountain bottom. You will find lots of monuments: rectangular towers, walls, a bakery, wine storage area, a water well and a church.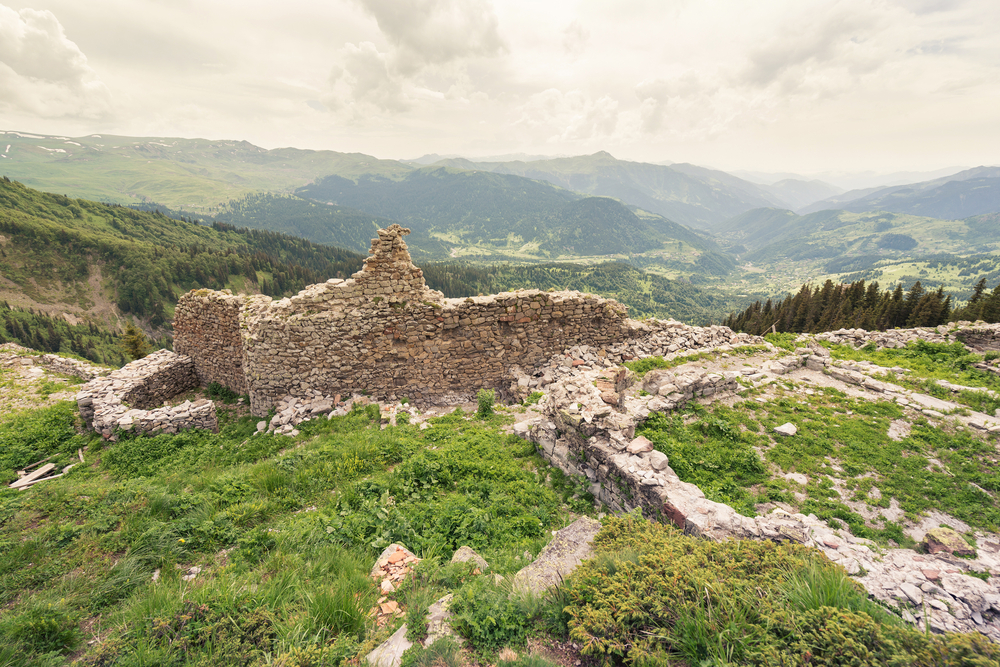 Tbel Abuseridze (Georgian: ტბელი აბუსერისძე) lived at Khikhani. Abuseridze was a scholar and religious writer, principally known for his treatise, The Complete Timekeeper, which contains information related to calendars, dates of ecclesiastic holidays, and tables of moon rise and moon set. The treatise was the first astronomical work of a theoretical nature produced in Georgia.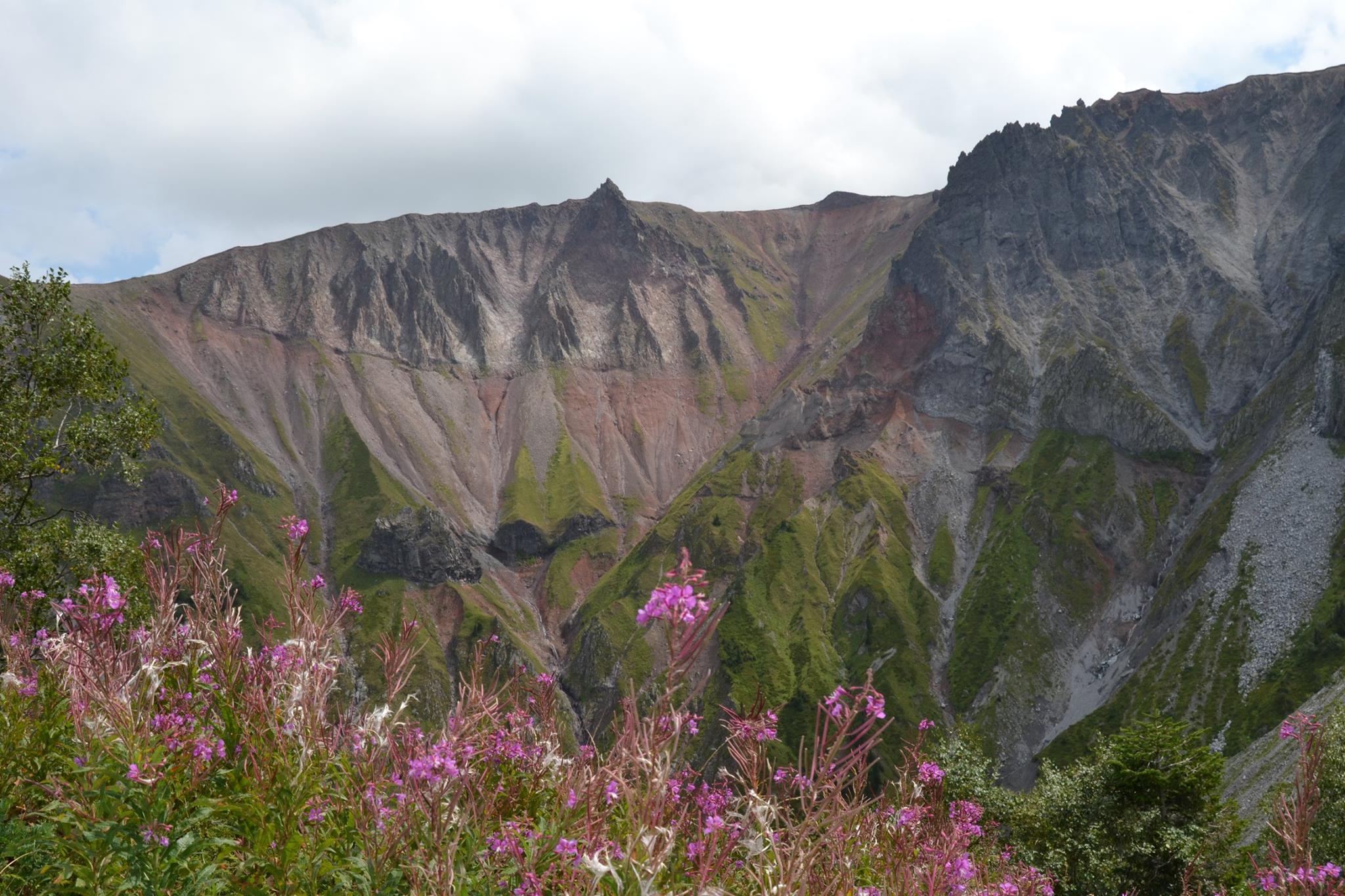 In 1785, Selim Khimshiashvili became the governor of Adjara appointed by Ottoman Empire. From that time, he began to fight for the liberation of southwestern Georgia from  Osman's rule, ultimately sacrificing his life in that pursuit. He had to hide in the Khikhani fortress and was captured on May 31, 1815, and ultimately beheaded on June 3.
Useful Information of Khikhani Fortress, Khulo
To get to Khikhani fortress you need to hire a jeep from Khulo (42km ) or Skhalta village (24km). Alternatively, from Batumi to Tkhinvala village there is marshutka and there is also homestay option in Tkhinvala village.
Make sure you choose sunny day for your trip. The trip is possible throught June-September but the best would be to avoid June and early July as there are more rains and fog. Start hike in early morning.
From Goderdzi pass, Beshumi resort you can hike to Khikhani fortress. Trekking will be easy as there is a jeep trail and to reach the mountain over which Khikhani stands its around 8km from Beshumi. But please be careful if you decide to take jeep across the pass – it's very steep descent. To Beshumi there are regular daily buses from Khulo.
If you want to hike more you have option to visit other summer settlements of Adjarians, continue south to village Bako, visit some small alpine lakes and then head west to famous and beautiful resort in Shuakhevi district Chirukhi (around 10km from Bako). You can read impression of Polish tourists about Chirukhi here.
Make sure you take your ID/Passport. Border guards may need to register you in your database.
PS. You can always rely on hospitality and kindness of Adjarian People.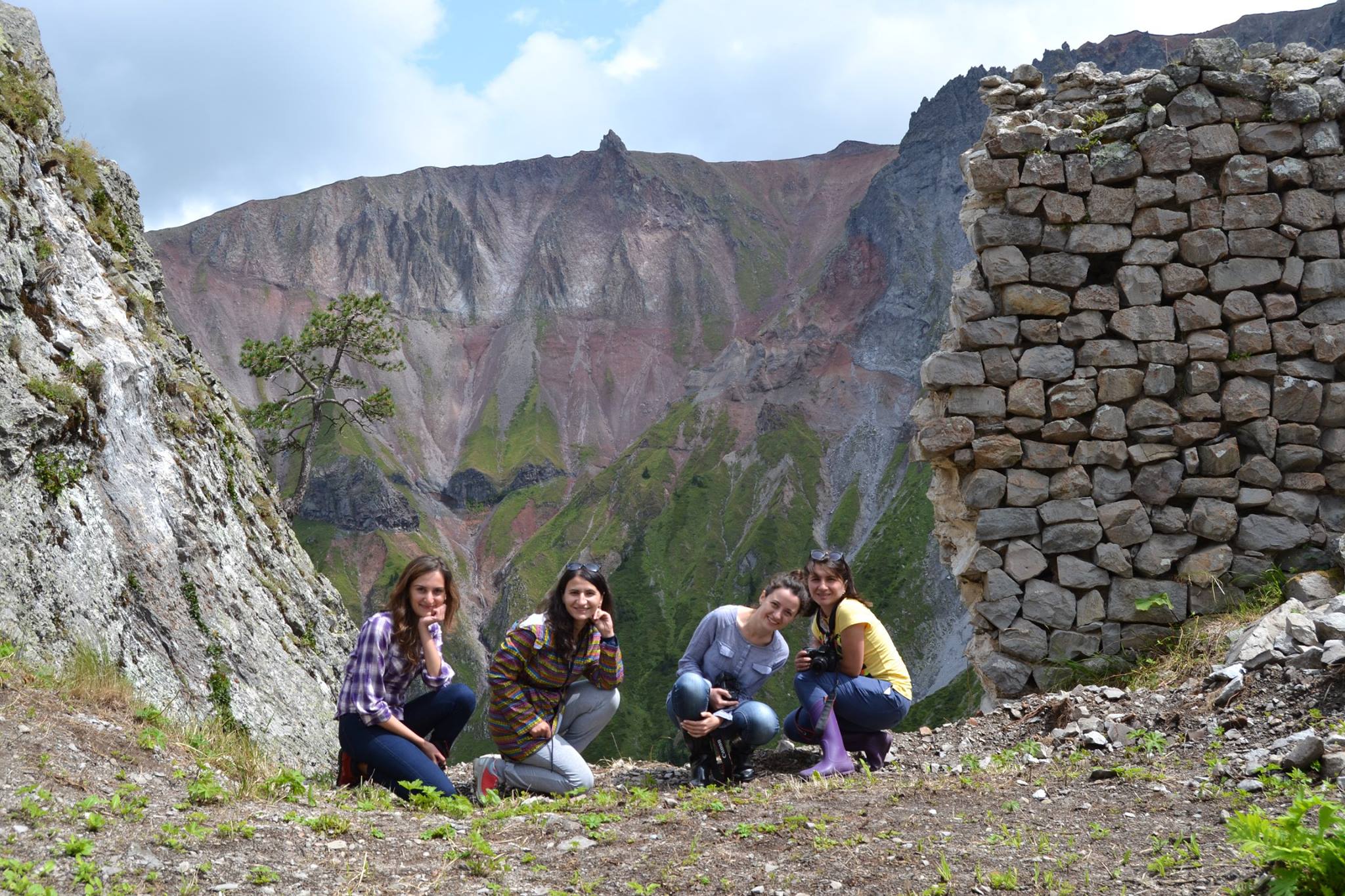 For the map please see:
Facebook Comments