Machi fortress
Easy and short hiking route of Lagodekhi National Park. The best for hiking and horseriding especially in off-season as this route is always open and always green. The Machi fortress itself even though it has remarkable location is not really spectacular, however, forest leading there is beautiful and breathtaking.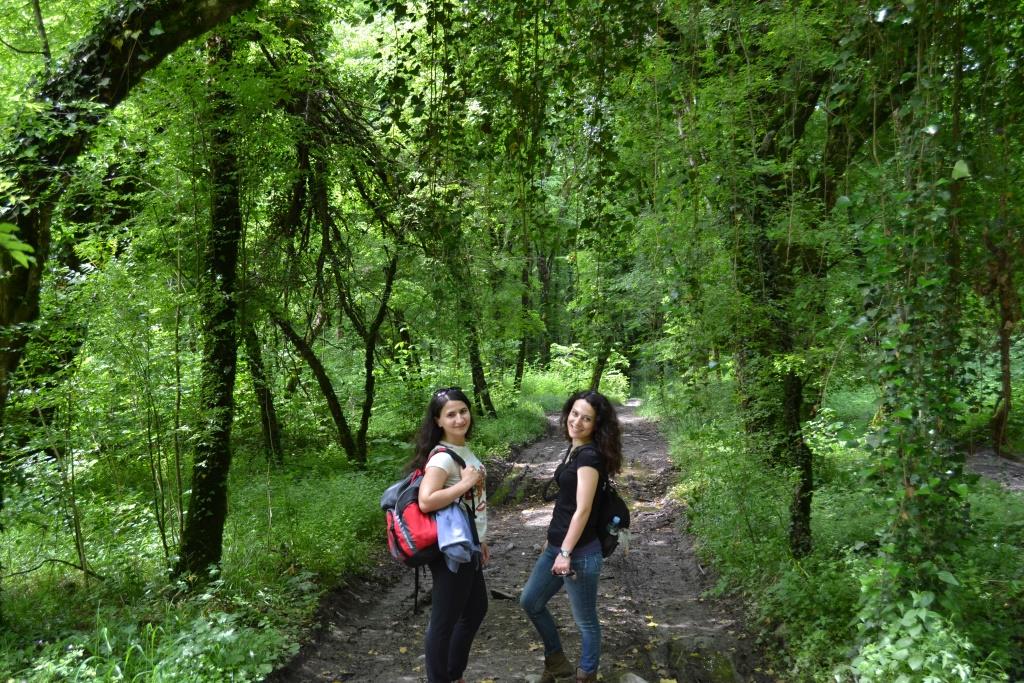 Route to Machi Fortress
The route starts in village Matsimi near Azerbaijani border (5km from Lagodekhi) so it can be the best for the tourists traveling to Azerbaijan after Georgia. Huge trees and greenery, stops for rest, view to river Matsimistskali gorge below, ,,hut" for border guards and bridge after which you start ascending fortress are highlights of hiking/horseback riding trip. The bridge to my mind, is more beautiful than the fortress itself. It is so beautiful that it could have been best used for exotic fashion shows.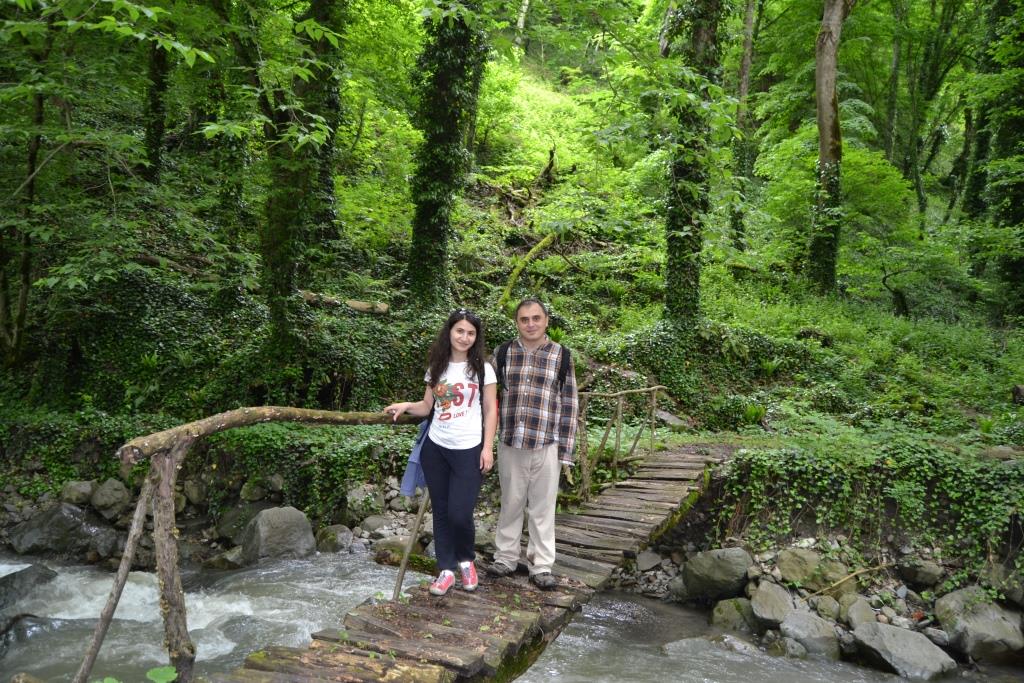 Lagodekhi National park website describes the route: The path crosses Oriental Hornbeam and karpet-like moss that resemble a fur coat put on bare stones. We appear in a tale turned into reality, from where we go through mixed beech stand and cross the Bneli Kheoba River followed by a path going up to mountain slopes which lead us to the fortress built by our ancestors centuries ago.
The area of the 9th century basilica type of church which was used by Machi Eristavi, one of the rulers of Hereti kingdom (kingdom with historic influences of Georgia and Caucasus Albania), can now be a place for relaxation or drinking a shot of vodka at the end of hike before you head down back to the village.
How to get to Lagodekhi: 
You can drive 170km (2.5hr) or take marshutka (mini bus) from Isani station (near Isani metro); You can take a shared taxi which could cost from 10 to 20 gel lari per person. You need to arrive at visitors centre and main entrance of the National Park by car (agree with a driver in advance about this, also about your way back).
You need to check in at the visitor's center. There you can become familiar with the specifics of Lagodekhi protected areas, existing tariffs, safety rules and to choose desirable route from existing tourist trails with appropriate services. Also you need to pay fees if you are renting camping gear/horse, also to pay overnight stay fee. From Lagodekhi you can take taxi to Matsimi for 10 gel.
For the map and gps track please see:

Facebook Comments