Tskaltubo
Small and beautiful green town near Kutaisi is famous for its spa and nice new hotels, very beautiful park and the most important, Soviet time abandoned sanatoriums. It may be interesting for guests to stay as an alternative to Kutaisi, for bath treatments (balneotherapy), for walking in the park 4km each circle, for exploring Soviet past and abandoned buildings, for photography of those buildings or for refugees settled in those sanatoriums living in poor conditions.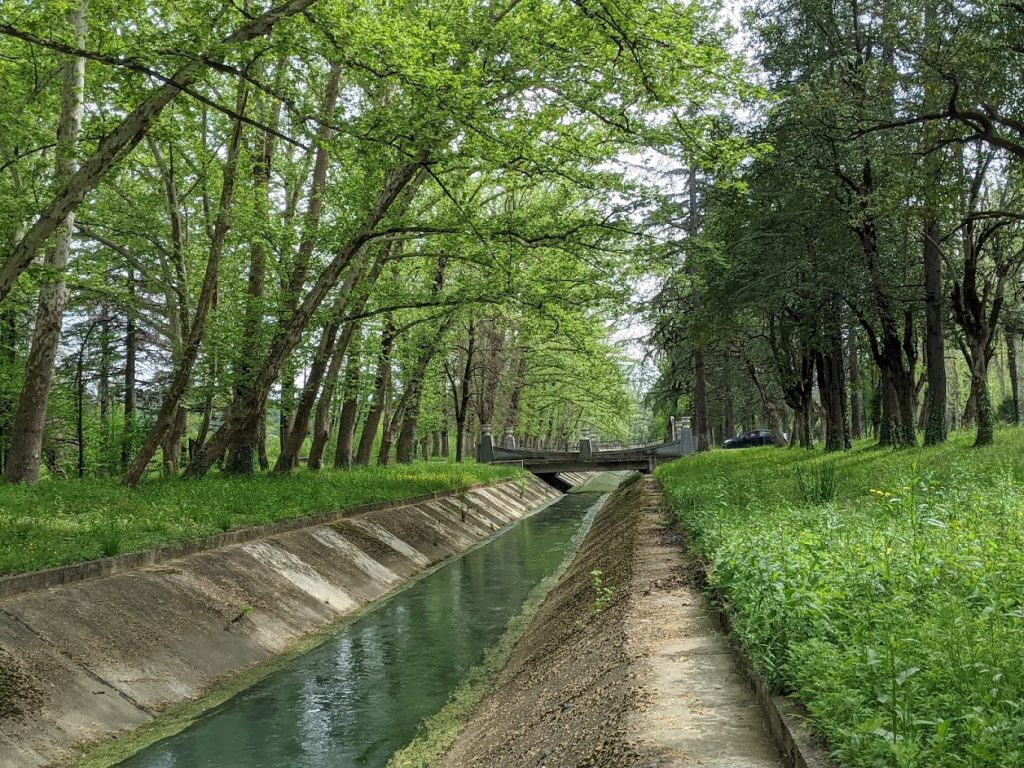 The first bathhouse was opened in 1870 and starting from 1925 the first sanatoriums were built. Then thanks to "marketing" of Joseph Stalin it became the center of Balneotherapy of USSR – treatment was prescribed to citizens of the country so workers could get deserved rest. Around 20 sanatoirums/hotels, 4 daily trains from Moscow, Tskaltubo could accomodate up to 5,000 people per night.
After the fall of USSR Tskaltubo did not get guests but got refugees as a result of conflict in Abkhazia and Georgians often listen false promises of investment and bringing back of glory days of the resort but we all now its impossible. However, some new nice hotels are built around the park (old sanatoriums are also around the park where you can walk and also get treatment as well).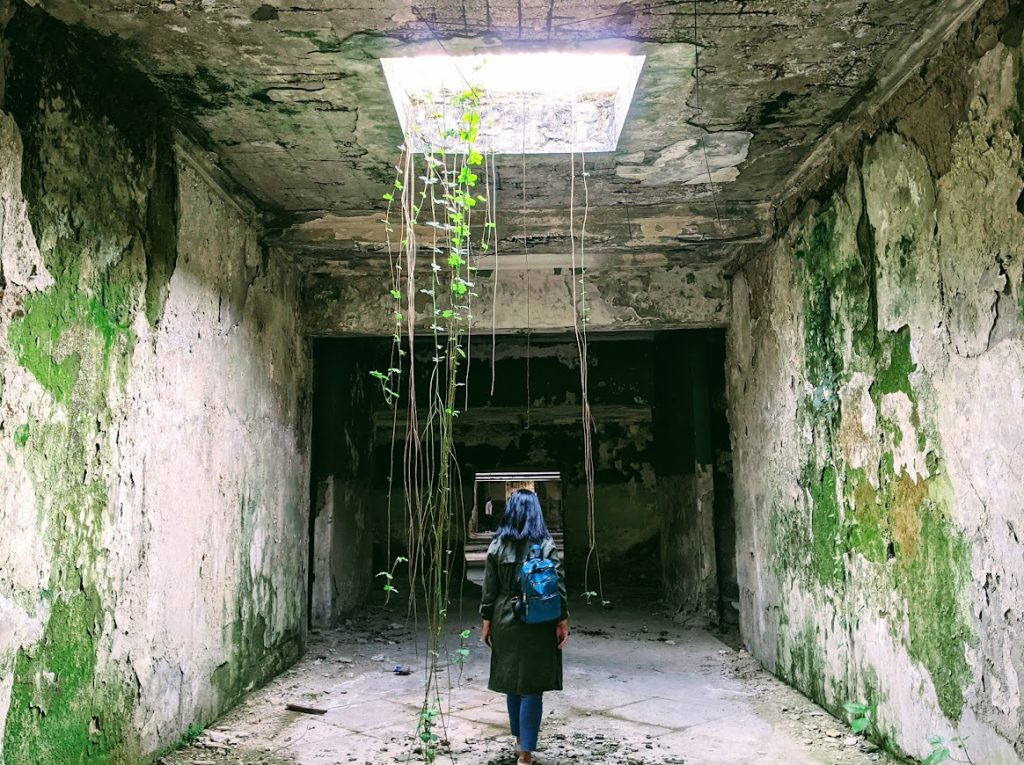 Sanatorium Iveria in Tskaltubo
You can enter from the main street, then go right and u will get in this famous spot of Photo shooting on the second floor:
Sanatorium Medea in Tskaltubo
You can take a car to get there, just go up stairs and enjoy huge pillars and beautiful construction. It is often visited by those who want to take photos or have wedding.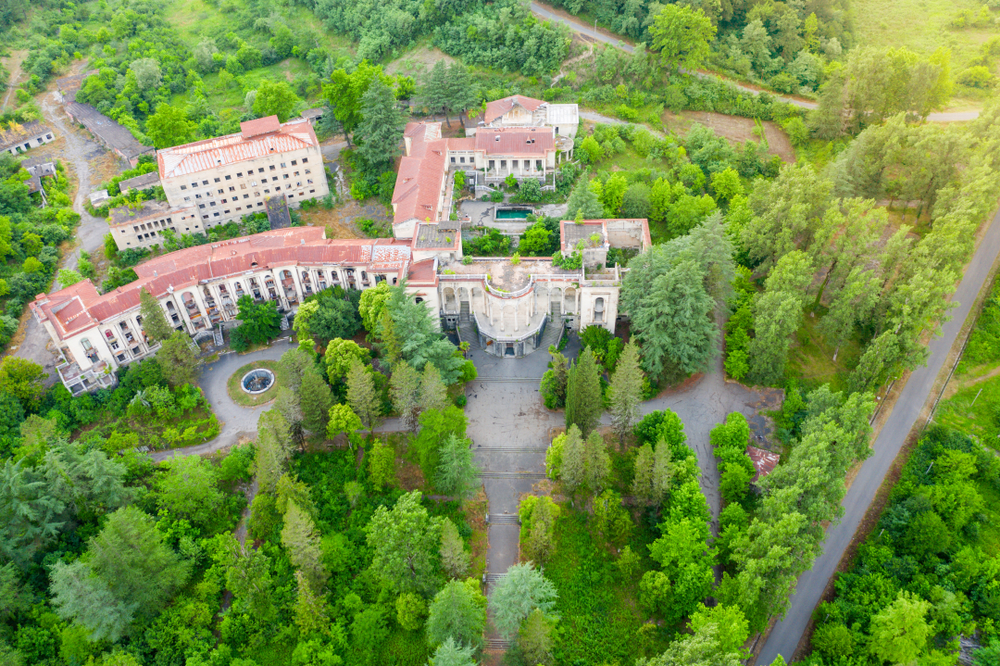 Sanatorium Imereti in Tskaltubo
Sanatorium is located west of Tskaltubo Plaza hotel, It is another beautiful sanatorium with nice hall, stairs and huge windows. Has feeling of glory of old times.
There are other sanatoriums as well and abandoned buildings, including some abandoned buildings in the park itself, but those 3 I advise you to visit. Besides Park walk was my favorite activity there. channel is around the park and the water huge trees make all feel special. There is also a lake north of the park.
Tetra mghvime is nearby, however prometheus and some other caves are a bit out of town. Park hotel Prometheus with Magnolia restaurant were my favorite spots. Also you could visit Otia's Ezo. It is home of famous Georgian writer of 20th century. Now its a winery, restaurant and you can enjoy master classes of Khinkali and other meals, they also started brewing own beer. It is really recommended to visit just like this magnificent little town.
For the map please see:

Facebook Comments