Chiatura
Chiatura, mining town located in a mountain valley on the banks of the Qvirila River in Imereti region of Western Georgia 182km from Tbilisi, is famous for its picturesque landscape and Soviet era cable cars which according to dailymail despite its rusty and ageing appearance, is one of the most incredible engineering spectacles in the world.
The cable cars were used to transport workers from the city to mining sites. Installing Cable cars Soviet government made it easy for workers to travel from the bottom of hilly gorges to work on the top of hills.
Views of Chiatura from the cable cars or above the hills where cable cars take you are wonderful:

You can also visit in the town Mghvimevi cave monastery which is located within the city near the cable cars entrance :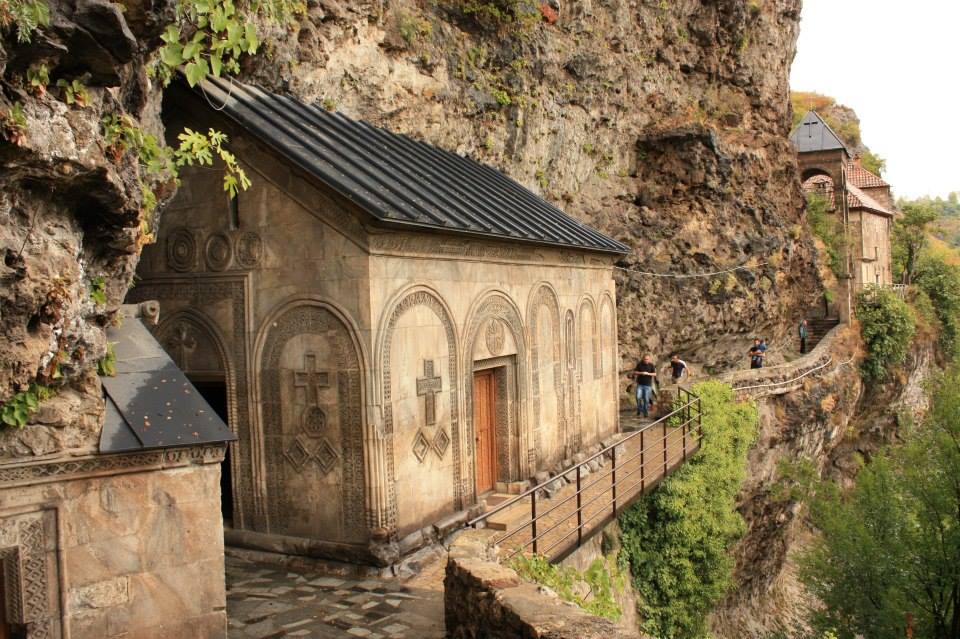 Katskhi Pillar
The most notable site Katskhi Pillar located near Chiatura (13.4km) is one of the most popular tourist spots of the country and symbol of this region. There is one monk living in the Monastery above and women are disallowed to go up. It is approximately 40 metres high (surface 150 m2), and overlooks the small river valley of Katskhura. The church of St. Maximus the Confessor is located at the south-easternmost corner of the top surface of the Katskhi pillar. The Katskhi Pillar was used by stylites, Christians who lived on top of pillars to avoid temptation. From Chiatura to Katskhi pillar and back you can negotiate taxi ride for around 30GEL. On the way to Katskhi Pillar you can stop at 10th century octagonally shaped Katskhi Monastery just to take photos on the way to katskhi pillar. For info – On some rocks near Katskhi Pillar you can do climbing and mountaineering if you have ropes and necessary equipment with you.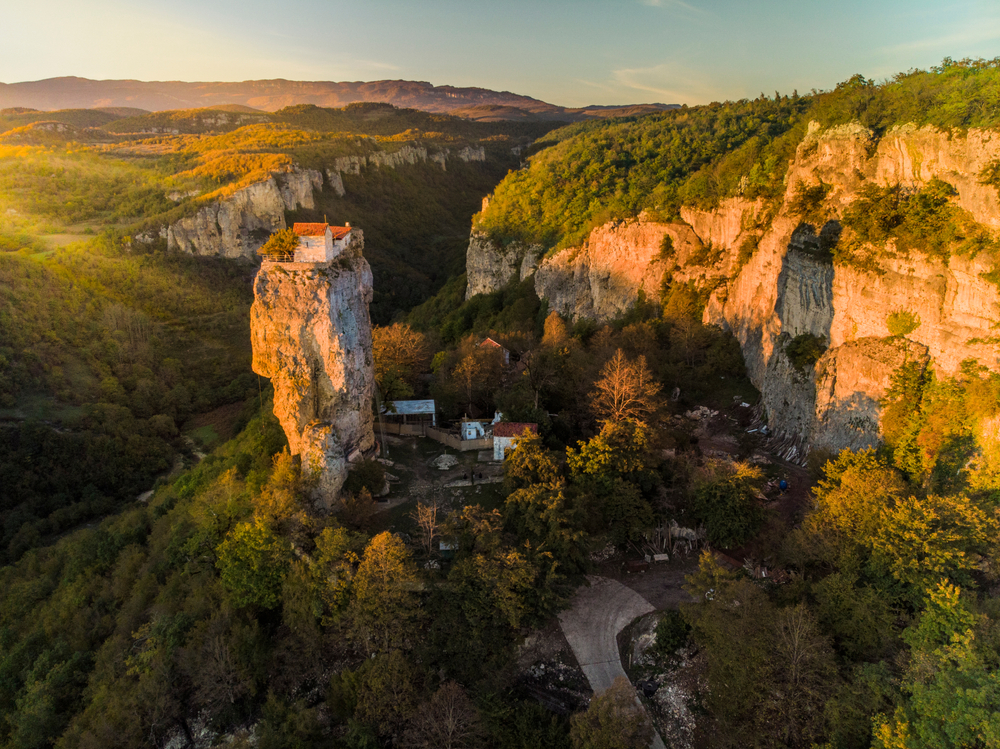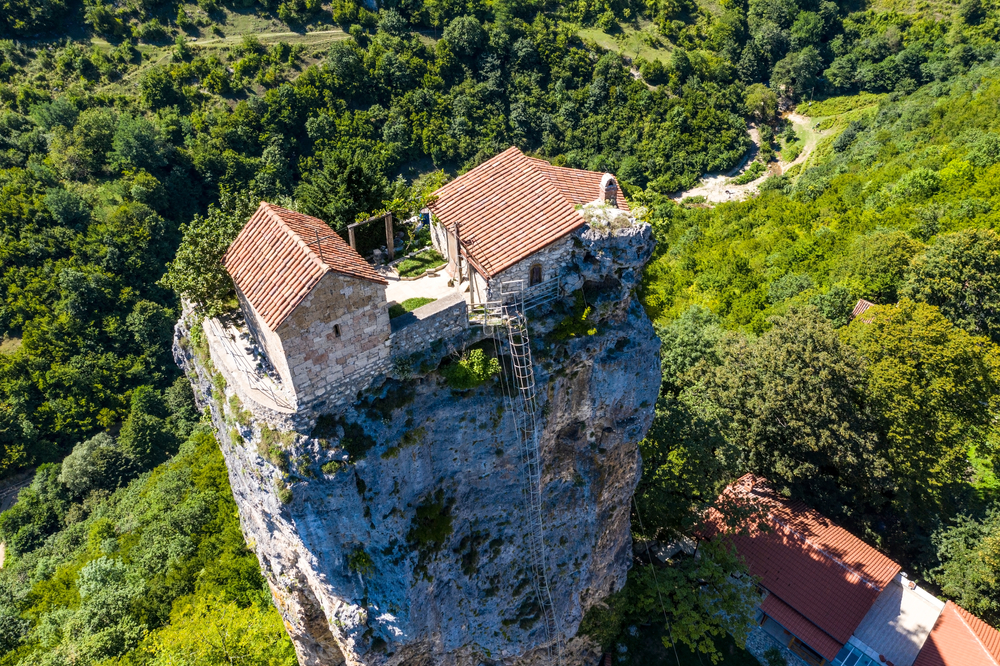 How to get from Tbilisi to Chiatura
Marshutka runs from Tbilisi to Chiatura every hour from Didube, cost 6 laris; 3 hours drive; There are also marshutkas from Kutaisi to Chiatura (1.5 hours drive, price is the same).
Some other sights to explore nearby: Buses run from Chiatura to neighboring Sachkhere district from where you can easily return to Tbilisi. Modinakhe (literally come and see) Fortress and small church (Gorijvari) above it might be worth to explore in cooler seasons. There you can also find museum of famous Georgian poet Akaki Tsereteli. This is very interesting and ethnographically interesting place, with traditional Georgian houses and beautiful garden. It's located very near Sachkhere center. Walk 2-3km or take a taxi for a few laris. It's possible to combine both sights by hiking to Modinakhe fortress then Gorijvari and then descending west to the museum.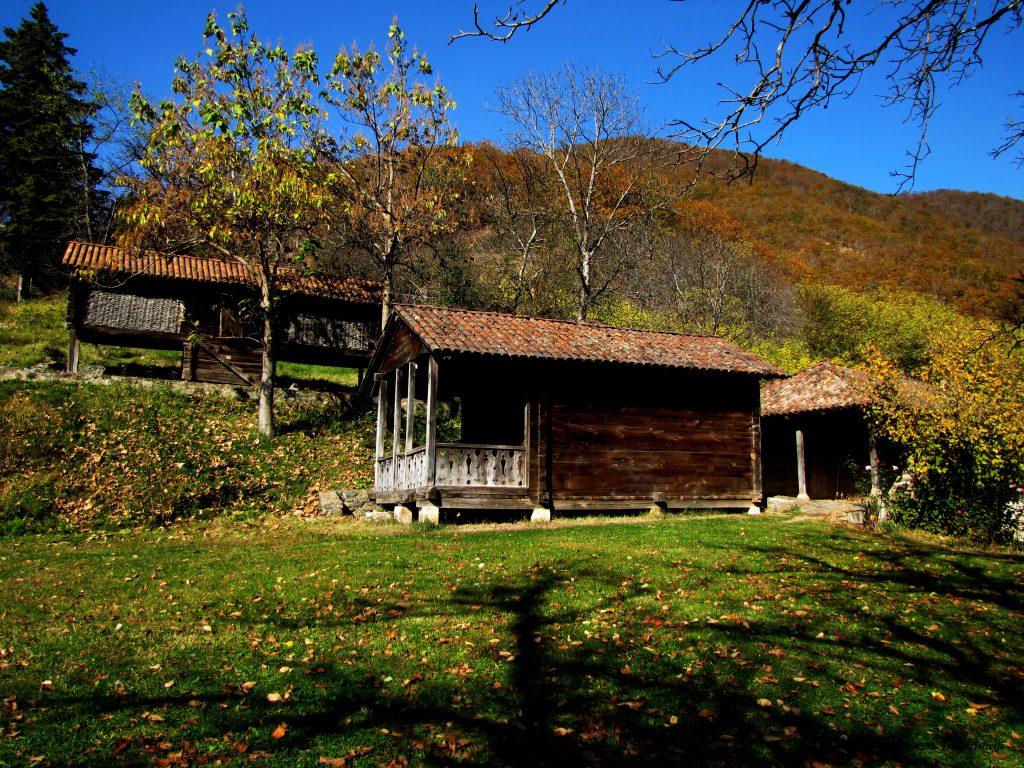 Hiking/Trekking near Sachkhere Chiatura
The best way to connect Chiatura to Racha by hiking is through Uzunta village: take a taxi to the ruins of Jruchi Monastery destroyed by earthquake in early 90s and from there you can continue hike to Shkmeri village crossing Racha range. In Shkmeri you will find beautiful canyons of Kheori River.
For the map of Chiatura cable cars please see the rough map of some active lines in Chiatura published by Georgian roads fb page (please not that there was some renovation project and you need to check in advance if some cable cars are open or not):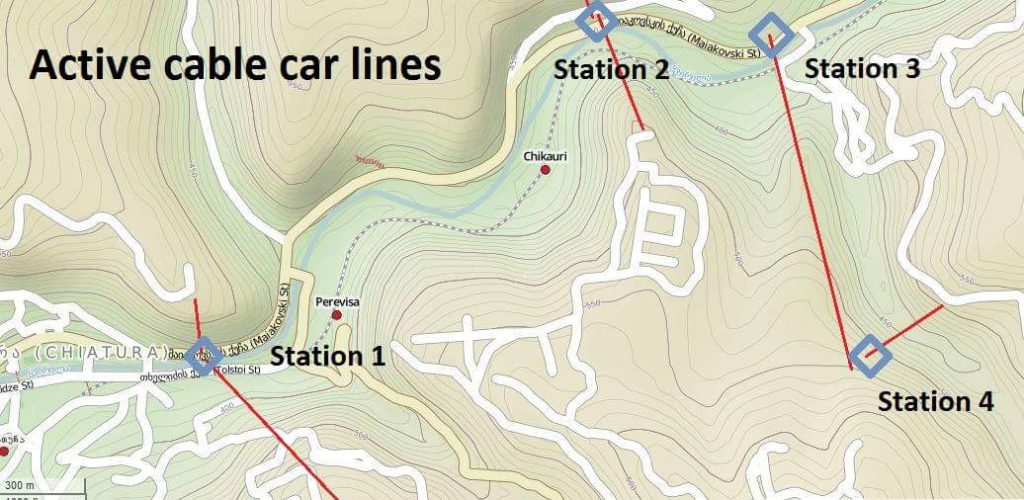 For the map of the Chiatura area please see:

Facebook Comments