Oreti Lake
Visit green-colored alpine lake, walk in the beautiful pine forests, enjoy alpine meadows and  breathtaking views over Tusheti in just one or 1.5 day from Omalo. Make it to the top of mountains and take great photos at Oreti Lake which might be more or less impressive depending on the weather and season.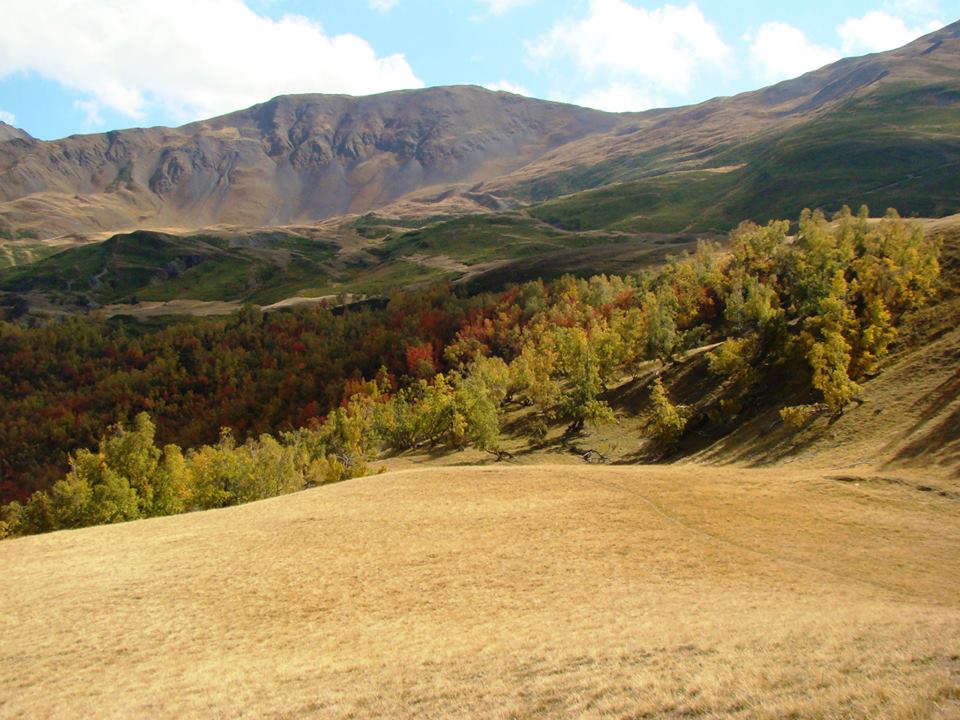 Hike to Oreti Lake
Start your hike in Omalo or get off the car (drive to) at Kumelaurta. In Omalo you can get a horse for Oreti. It is must if you are good at horse riding. You need around 5 hours to reach the lake by horse and 3 hours to descend. So it's possible in 1 day, but is more enjoyable to camp near Oreti lake (there is spring and nice camping place near Oreti) and come back to Omalo the next day.
Even if you are short of time it's still worth to do it.
For Hikers
From Omalo it is 23km two-way so in 1 day it will be hard to hike if you don't take a car to the village to shorten your way. Otherwise you will have to stay at the lake overnight.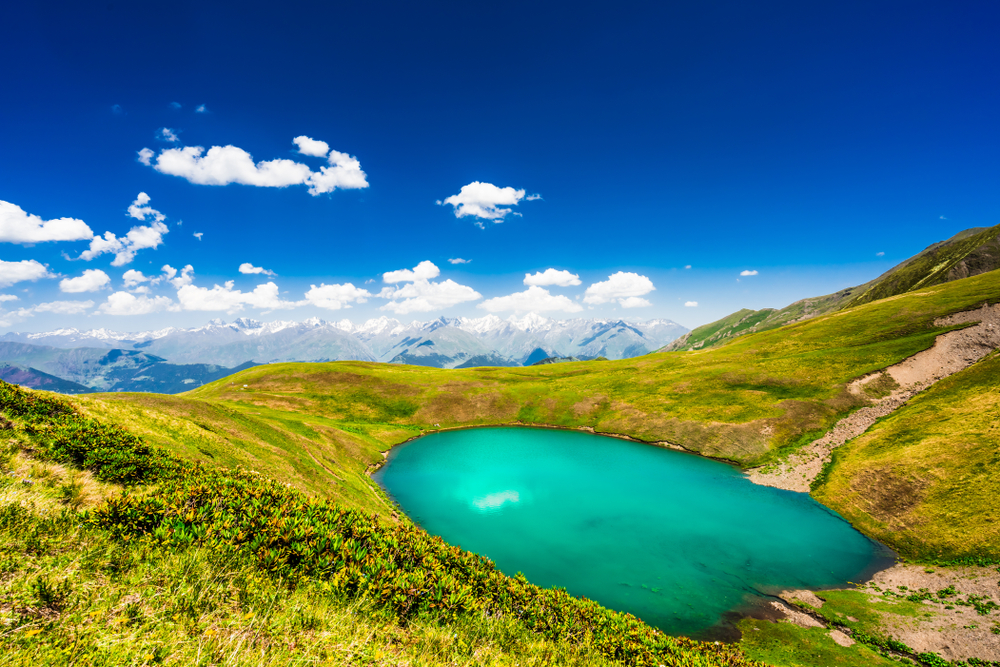 Make sure you fill up water in Kumelaurta. You will start your way – steep ascent surrounded by  high and beautiful pine trees.  After serpentine you will see shepherds huts. Be ready to meet sheepdogs – it is not dangerous you just need to know how to get rid of them.
Then you will have views to river gorges of beautiful Tusheti, not much ascent, more beautiful alpine meadows. You will have to cross the small stream and then soon Oreti Lake appears from nowhere, it is calm and green-blue colored, just between mountains.
You will have views to the whole Tusheti and Caucasus Mountain range's Tusheti share including Tebulo (4492 m) Diklosmta (4285 m). You can camp there if you are not in a hurry to return the same day. There is water and nice camping place. Take photos from the top and finally hope you are friends with Gods of Rain as weather is so changeable there.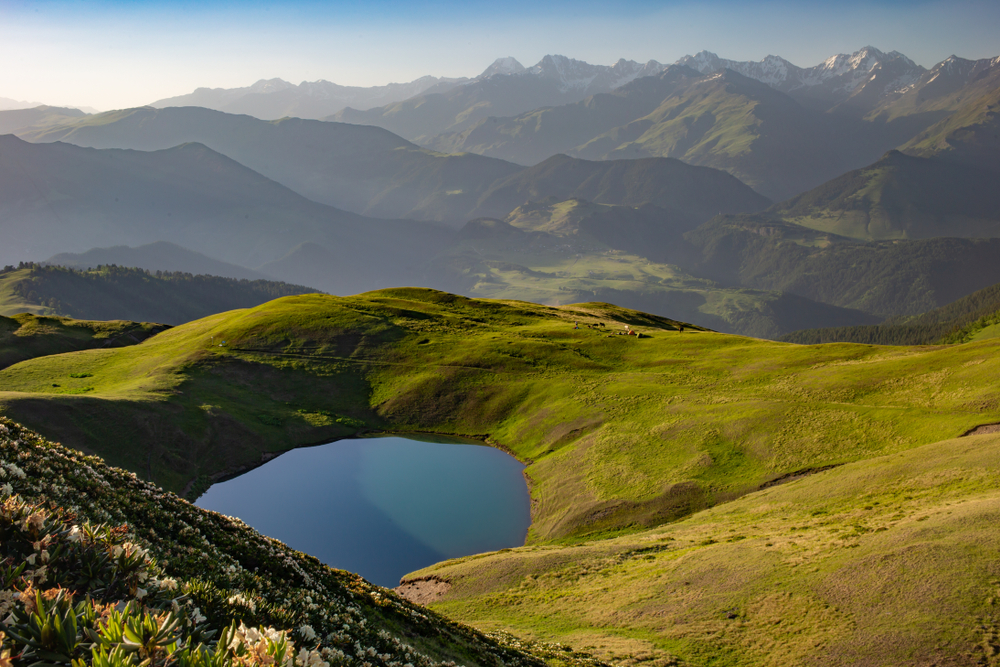 To my mind the best time to visit is the second half of June and July (anyway not August). Early summer means green meadows, more water in the lake, white summits and bloom of Rhododendron caucasicum, but more rainfalls too. There might be mud on the road after heavy rain. For me this lake cannot be compared with Tobavarchkhili and likes, but it is definitely worth your time and effort especially in a right season and weather. So Make sure you have horse riding in Tusheti above the clouds!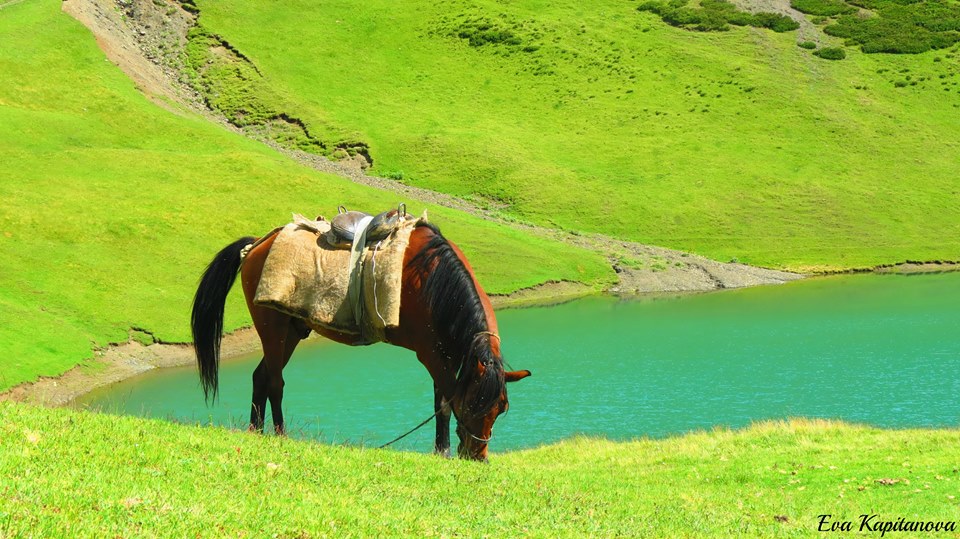 The cover photo for the post belongs to Georgian hiker and my friend Davit Buachidze. and For the GPS track of the path from the village please see:
Facebook Comments