Kolkheti National Park
Kolkheti National Park, located in the western Georgia shared between Samegrelo and Guria regions. It has visitors centre in Poti (the city which stands on the ruins of ancient Greek settlement of Phasis) and mostly tourist routes are focused on Poti area – Lake Paliastomi basin. The lake, that was the gulf of the Black Sea several thousand years ago, attracts tourists interested in bird-watching but also its interesting place to see due to unique and specific beauty of swamps, especially in the autumn with snowed Caucasus Mountains and beautiful colors of ecosystem around the lake.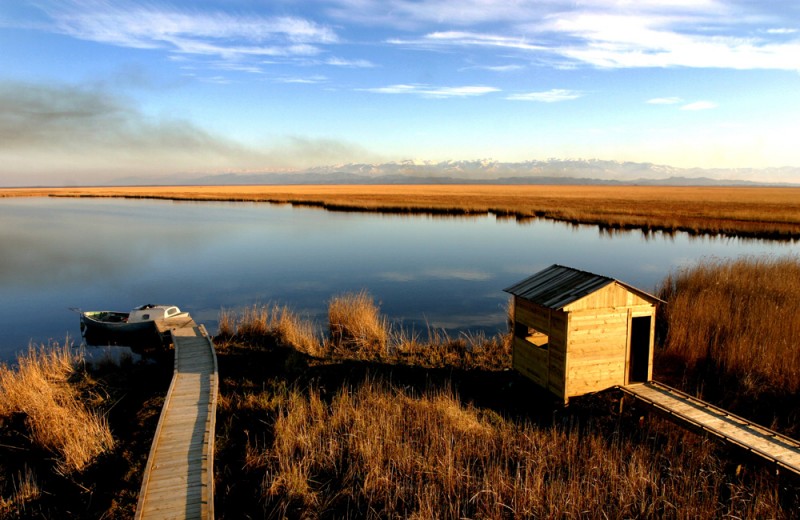 Things to do in Kolketi National Park
The National Park has boat trips with various prices/number of people/duration on Lake Paliastomi and river Pichori gorge, as well as sport fishing, bird watching and eco-educational tours. Boat trip (including both the lake and Pichori river) is also nice way to relax, observe the nature of Colkheti lowlands, Paliastomi Lake and birds if it's relevant season in any period except hot days of summer. Boat trip must be reserved in advance. It is also impossible in case it's windy weather. For the prices of NP services please see the website.  For the contact persons in case you need to reserve boat trips and exact address of the visitors center you can also visit the website of the National Park.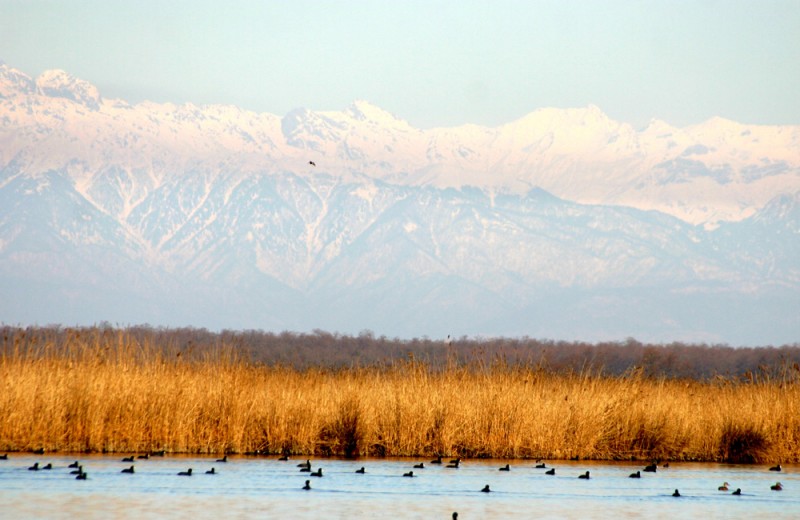 It's worth mentioning that the area – Colchis wetlands and forests- were given a status of international importance under the Ramsar Convention and is included in the Unesco tentative list. In the National park you can find up to 200 species of birds in early Spring and late Autumn it is time for bird migration and many tourists come to observe birds: storks, pelicans, ducks, swans, geese, some species of water birds. You should check for the best period to observe birds with National Park contact persons as the best period may vary each year.
Khobi Monastery
There are many other interesting spots which can be visited if you are traveling to Samegrelo. Khobi Monastery is one of those. The Khobi Monastery is located on the left bank of the rive Khobistskali, three kilometers from the city of Khobi, In old times it was called The Khobi Monastery. The 13th century church is decorated with beautiful ornaments and frescoes. There are also some other buildings and ruins inside Monastery walls making it attractive for archaeologists.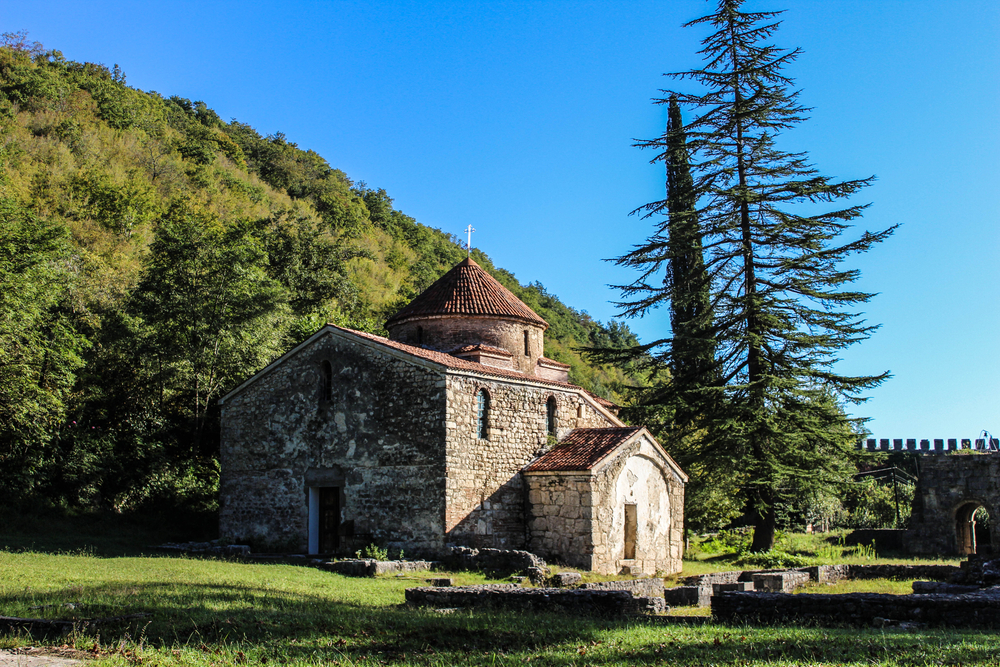 Nokalakevi
Another interesting spot which I advise you to visit is Nokalakevi where you can find a lot: Archaeological museum, old church with different architecture, old tunnel which leads to river gorge, the most importantly site of one of the oldest town. Also nearby there are hot springs of Dedamoka where you can swim. Nokalakevi  (literally means "the place where there was a town") fortress, According to Georgian history, was built in the 3rd Century BC – it used to be the city in the kindom of Colchis, and home of the fabled Golden Fleece.
If you still want to explore more of Samegrelo region, you can visit Martvili, Zugdidi or Tsalnelenjikha districts or Chkhorotsku for Shurubumu canyon near Mukhuri and Otsindale church overlooking Kolkheti valley.
Shurubumu Canyon
Shutubumu canyon with breathtaking scenery is one of the recommended places to visit in Kolkheti National Park. Small waterfalls and green, moss-covered stones are following you to the exotic Shurubumu cave. Green athmosphere will make you think like you are on another planet.
For the map of Kolkheti National Park please see:
Facebook Comments