Tsalenjikha
Tsalenjikha is a district in Samegrelo Region of Western Georgia, located on the edge of Egrisi Mountain range, 330km from Tbilisi (30 from Zugdidi), place where you can meet Megrelians (Georgia's sub-ethnic group) and experience their hospitality, try some of their spicy Megrelian dishes and my favorite Elarji – made from corn and sulguni (Georgian cheese).
Here you can explore Samegrelo's plains and Kolketi valley with its subtropical nature and rich historical heritage first starting from Tsalenjikha Cathedral (12-14th cc) which is a central cross-domed church best known for a unique cycle of murals which exemplifies the direct import of Byzantine Palaeologan style.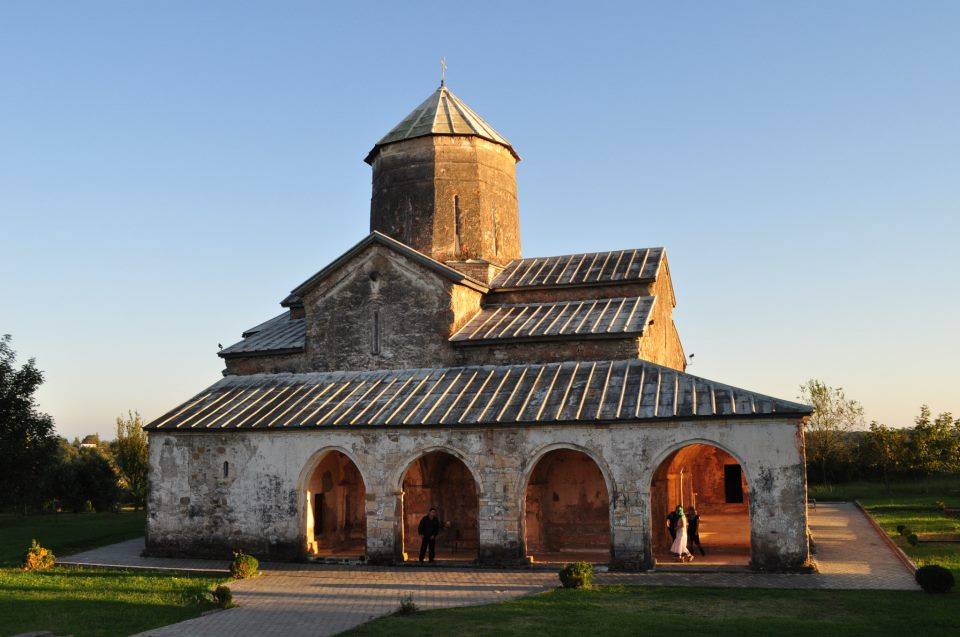 Intsra Waterfall
In village Chkvaleri you can find another beautiful place of Samegrelo – Intsra Waterfall. This natural beauty is just 2-3 km from the village. Mossy trees and stones around it are straight out of a fairy tale, I really adore the mystery of this beautiful place.
How to get to Instra Waterfall in Chkvaleri:
You can take marshutka from Tbilisi/Kutaisi/Batumi to Zugdidi (if you are coming from Mestia you can get off in Jvari). From Zugdidi the best option is to take marshutka to Jvari (around 1 hour drive). From there it's just 5km to Chkvaleri taxi ride. Bus station is located near the bridge at Zugdidi Bazar, Alliance supermarket. There is direct village bus from Zugdidi to Chkvaleri.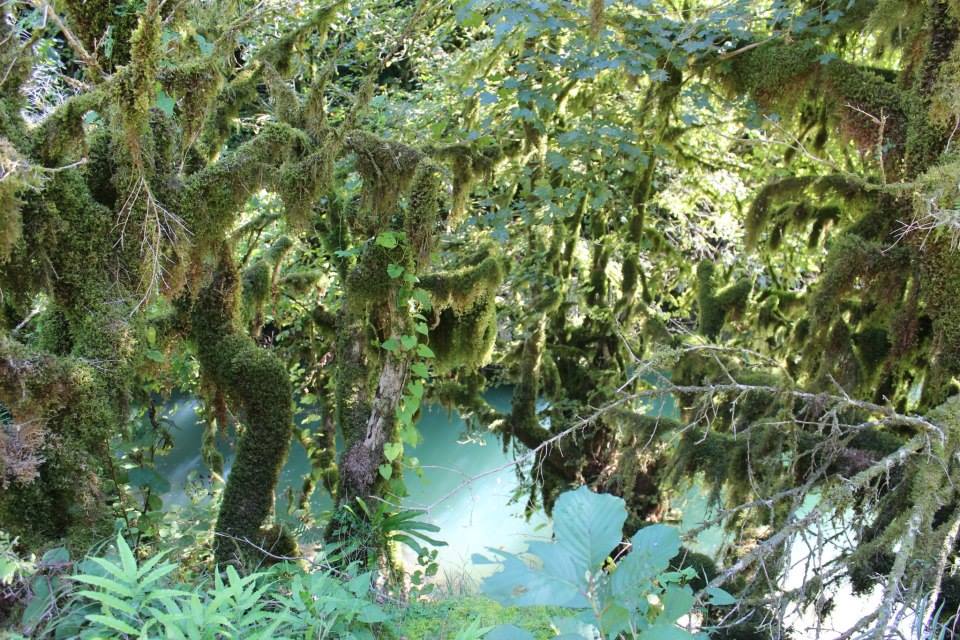 exotic nature of Intsra gorge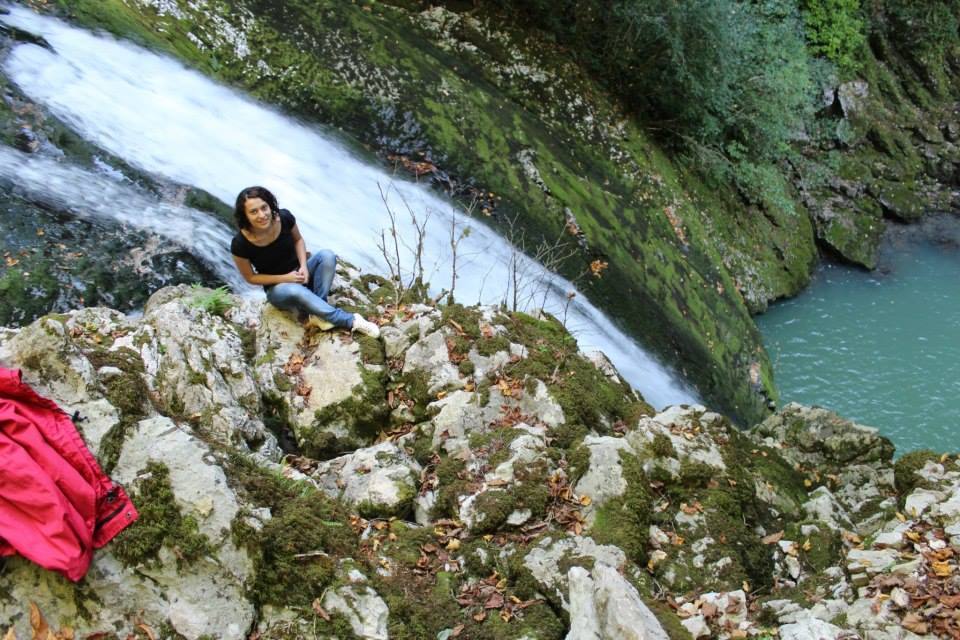 From Chkvaleri there is nice hiking route to the top of Kvira mountain where you can find Kuakantsalia (swinging stone). The rock  is 10-12 tones heavy and 2m length. It stands on the limestone massif (elevation 1800m) and what makes this particular place so special is that a simple touch of a human hand or even a finger is enough to make this giant rock shake and create knocking sounds. From Kvira Mountain you can see the whole lowland of Enguri River and in good weather even The Black Sea.
Elarji
Here in the mountains of Tsalenjikha on the lake Tobavarchkhili route you can find the huts of shepherds who will serve you Megrelian food Elarji which is very tasty especially in the mountains. You can see the process in this video:
Where to Stay in Tsalenjikha
If you really like Tsalenjikha you can stay in Skuri resort nearby, it will be cooler in summer season (summer is not recommended for Samegrelo lowlands). The resort is famous for its mineral water. There is also ruins of old church near the resort.
Although the best of Tsalenjikha is its alpine lake Tobavarchkhili  and 5-6 day hiking which offers you unforgettable experience of living in Georgian mountains, isolated from the outside civilization.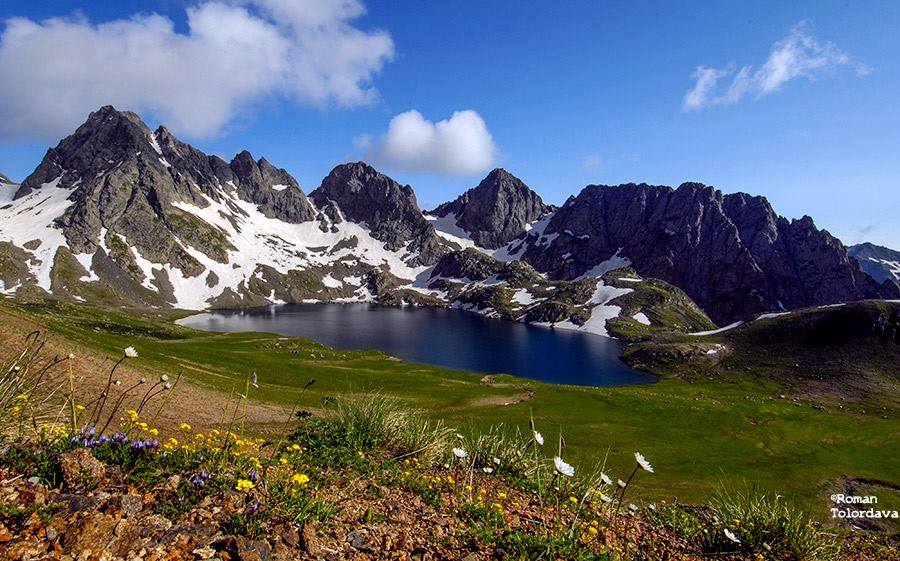 For the map please see:

For the GPS track of Mt. kvira and kuakantsalia route you can see:

Facebook Comments