Things To Do In Imereti
There are many interesting places in Imereti region, not far from Kutaisi, which can be visited if you are staying in Kutaisi or flying from Kopitnari Airport. The list includes historical sites of Kutaisi , the caves of Promete and Sataplia , Okatse canyon and Chiatura Cable cars.
Besides, there are some very interesting and exotic touristic sights with underdeveloped tourist infrastructure and few tourists. This post will discuss sights of Tkibuli and Terjola districts which are near Kutaisi and on the way to Racha region. You can easily reach Tkibuli which is also a miners town with a soviet look, both from Tbilisi and Kutaisi by local transport. There is good road for any car till Tsutskhvati cave.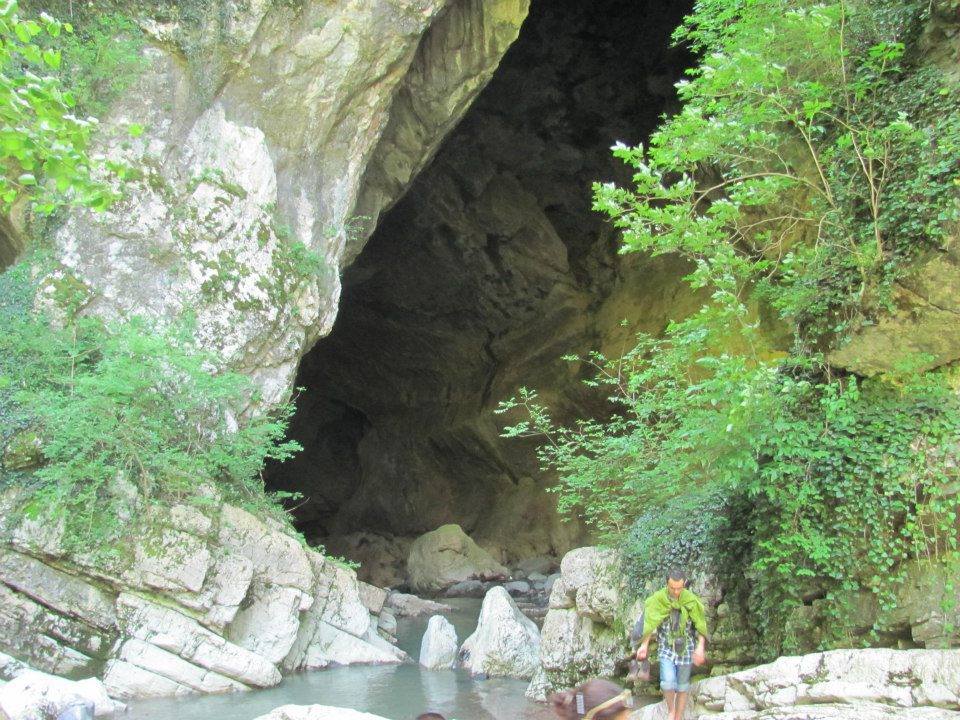 Tsutskhavi Cave
Tsutskhvati Cave is not arranged and colorfully lit as Prometheus Cave but it is number one in the world as it is  13-storey (level) cave, also one of the oldest in the world. You can enjoy visiting the cave through harder path from the village following River Chishura as it is the river which flows into the cave.
There is another road to get to Maghara Cave (as locals call it) from village Tsutskhvati (25km from Kutaisi), just half an hour from the village down through the forest. In the cave, you can hardly visit all the levels, but you can find tunnels with stalactites and stalagmites and the third floor has a tunnel without water while lower one has river flowing inside the cave.
 You can can actually camp inside the cave. Archaeological excavations which revealed remains from the Stone Age until the Middle Ages including bones of animals of more than 40 species, saved ecosystem of 140,000 years in 12-13m deep layer, bat colony, residence of bear, animal sacrifice spots, etc.
Dzevri
If you are staying in/near Tkibuli/Terjola or hitchhiking to Racha, you might be interested to visit Dzevri hydro-power station. If allowed inside, you can view caves with stalactites with hydro-power station inside, water dam outside and not only. Outside there are strangely-shaped cliffs with many caves where you can make a fire and make barbeque and exotic boxwood forests with tables for Georgian feast.
The area can be interested to visit even in mid-season (December-March) when there is no snow, no green colors but in sunny weather the area will be still enjoyable. In early spring you can, when only Tkemali blooms in white, you can also visit some interesting spots on the way, ordinary villages of Imereti like upper Tseva village in Zestaponi, Gogni church (st.George shrine) in Terjola across the pass not far Tkibuli reservoir.
In Dzevri you can visit a local hotel and restaurant where you can taste Georgian dishes and enjoy the view of the cave. You can check restaurant's Facebook Page.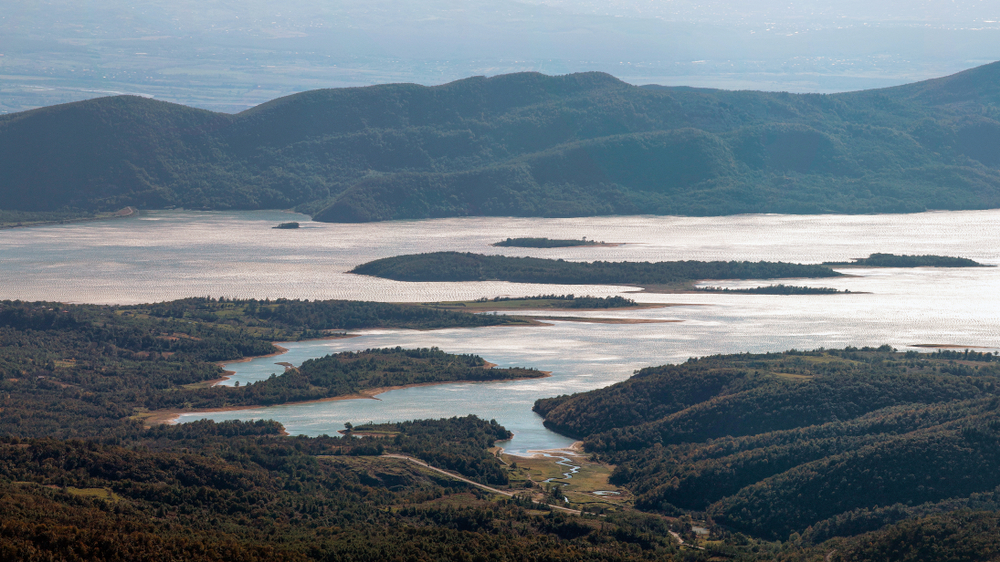 Tkibuli Reservoir
Tkibuli reservior itself is an interesting place. Not just the views to Imereti range and Khvamli mountain, the reservoir has an island where you can camp in summer. It's not the service that someone offers but some people managed to arrange boats in Tkibuli to the reservoir to camp there. If there is a demand, hopefully one day this destination will be also developed.
"Tskhrajhvari" – Nine Crosses
6 km from Tkibuli, just before the Nakerala pass between Imereti and Racha, you will see old damaged road goes on your left towards the peak of Racha range, on the cliff where crosses stand overlooking historical Okriba region, Tkibili and its villages, the reservoir and more. There are remains of a tiny chapel (11th century), which the local population calls "Tskhrajhvari" – Nine Crosses. From the height of 1570 m, there is a beautiful view of the West Georgia. There is number of caves in the surroundings. On the way to Tskhrajvari one passes the remains of one of the longest cable cars systems operating in Europe.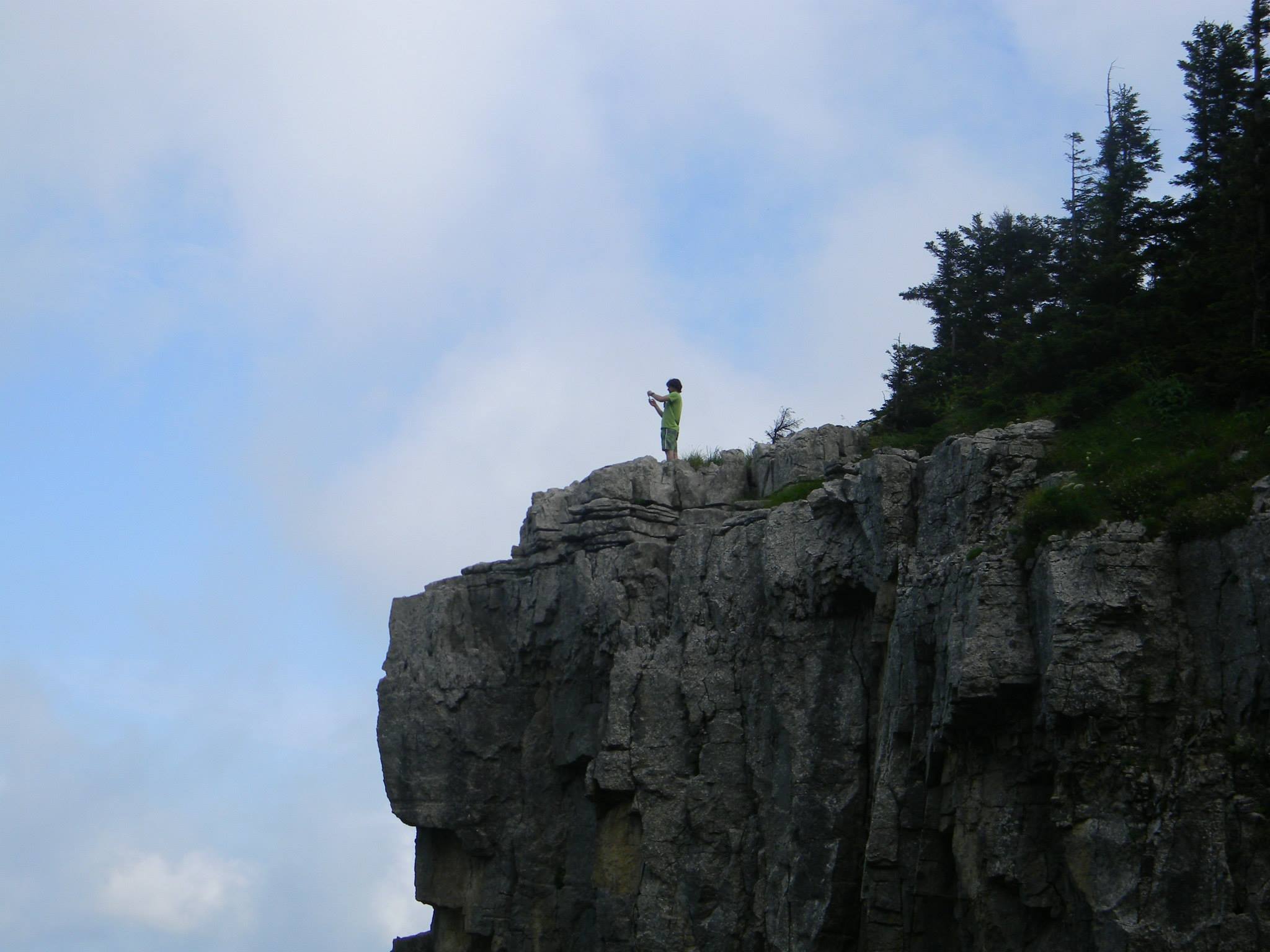 You can visit Tskhrajvari Mountain anytime, Beautiful pineforests are always green, cool and refreshing and in case of fresh snow you are like in a fairy tale, but its preferable that you have some visibility to the views. Its better to have  jeep, or you will walk around 5km more from the main road before you take 1km path. Sunset and sunrise might be incredible so camping there would be worth it, but my favorite camping place in Imereti will be in the next post.
For the map of Imereti sightseeings please see:
Facebook Comments